WFW advises Oryx Power on self-consumption services
16/02/2022
70

2 minutes read
Watson Farley & Williams ("WFW") has advised Oryx Power on the development of a new line of business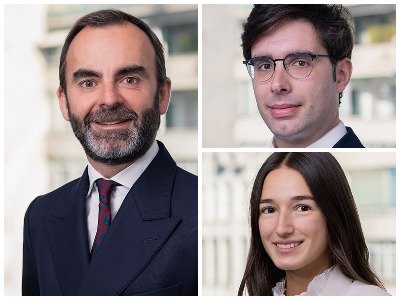 Watson Farley & Williams ("WFW") has advised Oryx Power on the development of a new line of business relating to photovoltaic self-consumption services in across Spain.
WFW's advice included legal assistance on an "all in" services supply agreement aimed at covering all requirements of potential clients (of differing nature, size and sophistication) as regards potentially producing electricity generated at their own facilities for self-consumption, said a spokesperson from the firm.
Oryx Power develops, manages and invests in renewable Energy Assets in Europe, Latin America and Africa from origination to the operational phase.
Juan Cano, managing director of Oryx Power, said: "Advantageous it is for business to focus on self-consumption which not only lowers electricity bills but also contributes to reducing climate change. We are glad to be able to count on WFW to help us on the path to a more sustainable future."
The WFW Madrid Finance team that advised Oryx Power was led by partner Jose María Anarte, supported by senior associate Juan Vicente Barquilla and associate Sara Estradera.
Jose María Anarte, said: "We are pleased to be advising Oryx Power on their plans to implement this new business and help them initiate the future collaborations which will be key to Spain's energy transition. That we were instructed on this matter highlights once again WFW's reputation as the leading law firm advising on a new era in photovoltaic self-consumption in Spain."