The European Women Association organises the I Congress "The Fourth Industrial Revolution and its Ethical Impacts"
12/11/2019
51

3 minutes read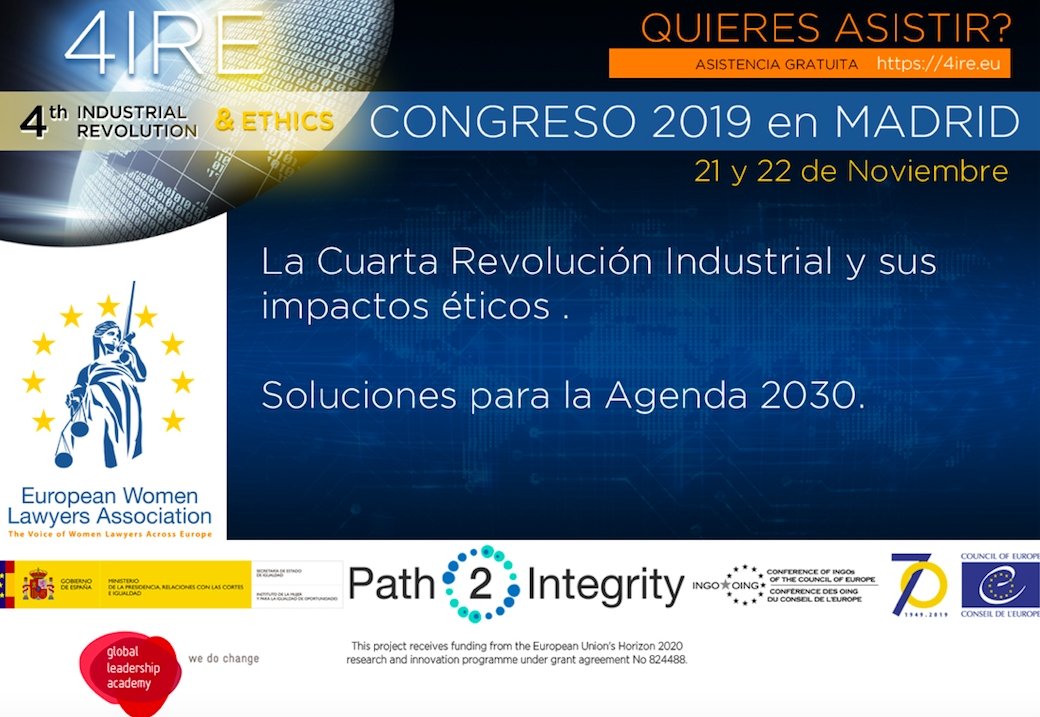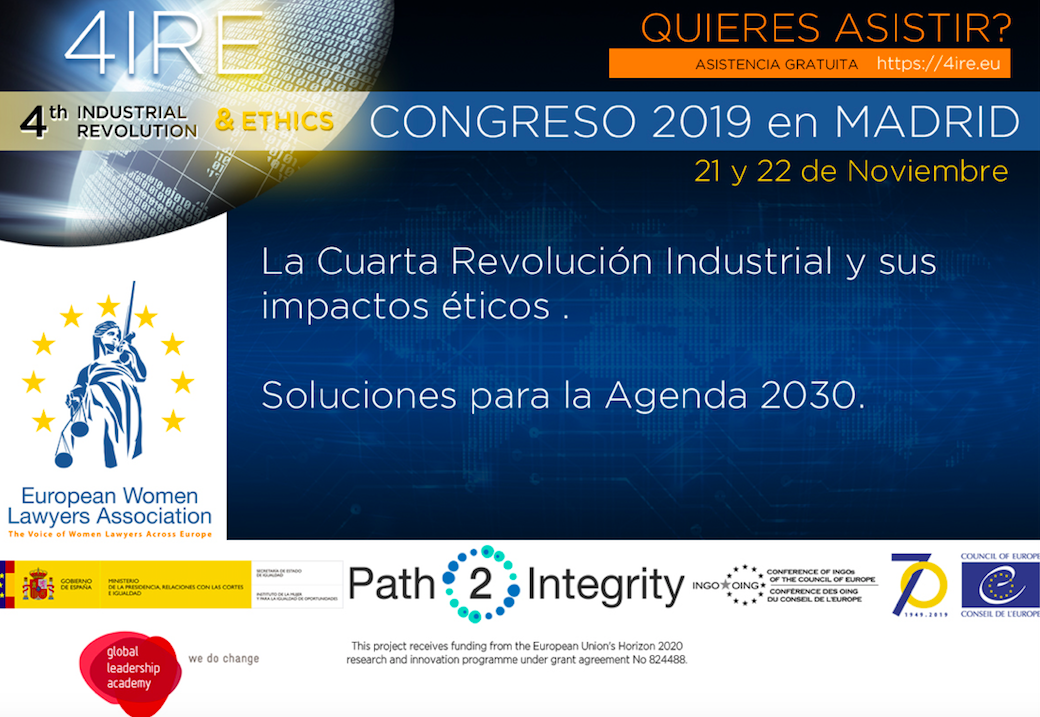 On November 21 and 22, the I Congress "The Fourth Industrial Revolution and its Ethical Impacts – solutions for the 2030 Agenda" will be held at the Impact Hub Torre Picasso in Madrid. The event is organized by the European Association of Women Jurists.
The congress provides a framework for reflection with policy makers and business leaders to create an inclusive future and humanize technologies, addressing these challenges with a triangular integration approach: education, business, innovation. Over two days speakers will be discussing about ethical impacts (4IR, AI, robots, regtech, fintech, 5G, cryptocurrencies and blockchain, cyberviolence against women and girls, etc.) insisting on the invisibility of women; companies/start-ups and education.
Relevant speakers include the head of Ethics, Innovation and Research of the European Commission, Isidoros Karatzas, the Vice President of the "Canadian CSIC", Dr. Geneviève Tanguay, the celebrated author of "The Biased Mind" Gina Rippon, the Queen Zaynab Otiti Obanor of Nigeria, the founder and CEO of the Digital Leadership Institute Cheryl Miller. Relevant Spanish institutions and authorities have joined the congress such as the president of the State Council, María Teresa Fernández de la Vega.
The Congress has the participation of the European Commission, the UN, Madrid and Barcelona Bar Associations, ​​the Spanish and International Association of Women Judges, the Council of the European Advocacy, the Swiss human rights association "Plaîder les droits de l'homme", the Spanish associations "W Startup C" and "WA4STEAM", and the "Fundación Cibervoluntarios".
More information: www.4ire.eu