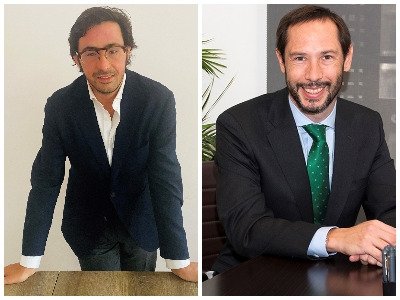 The pandemic has changed everything, especially with regard to the working environment and also the profiles most in-demand in the legal sector in view of the new needs. At Iberian Lawyer, we have observed the proliferation of advertisements from law firms and companies looking for paralegals, and we wanted to check with legal recruitment professionals from SSQ and IurisTalent to find out if this was the case. We have also approached three veteran paralegals with different profiles, and we have the opinion of the director of human resources at EY, Lucía Jacquotot, to see what is new around this important figure, especially in some practice areas to which it provides support, although it rarely takes the medals.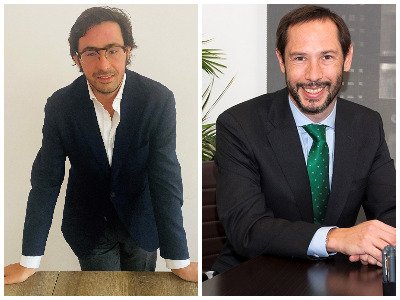 To understand the evolution of the figure of the paralegal in the Spanish legal market, we talked to two Legal Recruitment professionals, Javier Colilla (pictured left), lawyer, headhunter of lawyers and consultant at SSQ, and Xavier Miravalls (pictured right), partner and consultant at IurisTalent. Given the observed increase in demand for these profiles, we asked whether we really know what these profiles address and whether this is a market trend or whether COVID has something to do with the fact that specialised profiles are being sought at a lower cost. "In order to fully understand this increase in demand, I think it is important to understand the figure of the paralegal in Spain and its difference with other countries, such as the United Kingdom. In Spain, after the implementation of the Master of Access to the Legal Profession, the figure of the paralegal has been modified in a certain way, approaching that of other neighbouring countries since these are usually professionals who have studied Law but have not registered for whatever reason and therefore, they cannot exercise. From my point of view, this change in the Spanish system has caused more demand for these profiles simply due to a growth in supply. On the other hand, teleworking and process automation are greatly reducing the administrative or organisational tasks of lawyers, being able to do without secretaries or assistants but still needing someone to support more technical issues beyond retouching a document or organising a business trip."
"The fact is that we have not managed lots of paralegal profiles so far, if I am not mistaken, we have managed a couple or three in the last ten years," affirms Xavier Miravalls from IurisTalent. "This can be because we usually work with profiles that go from 2-3 years of experience to partners or General Counsels and paralegal profile tents to move through other ways or it tries to be managed through the own firms or businesses' Human Resources. In our experience, I do not think the pandemic has been the key to the expansion of this role, it would be more accurate to say that companies and firms have realised that they can obtain talent, lots of the time out of the professional career, to do some of the tasks that can have less added value, but it requires people with the same experience for its development."
Until a few years ago, with the more massive arrival of international firms in our country, the profile of the paralegal was almost unknown. Apparently, this figure was not very well received either, as it was associated more with legal secretarial work than with the practice of some aspects of the legal profession. We asked the experts whether this has changed.
"The truth is that it is not.", answers Xavier. "The term of paralegal is used in law firms as well as in law departments to give a name to a broader figure, that it goes from the legal administrative staff to the Law graduates that are not registered." Miravalls tells us more about this figure that, in effect are "originally from the Anglo-Saxon World and is used to define that professional, Law graduate or with Law studies, that has not passed the BAR (exam you need to pass to become a lawyer in the USA) because they have either failed it, or they have not taken it. Having said the above, and due to the relatively recent implementation of the "Master de Acceso de la Abogacía" and the exam to access it, in Spain the concept "Paralegal" has been used to define certain professionals that do not really fit to what this term actually means." Xavier offers some examples. "For instance, we find administrative staff with wide experience in the legal world, in law firms or IP agencies, among others, in which their role is to give support to the lawyers in management-related subjects and, on the other end hand, we have the firms that use this nomenclature for intern lawyers."
Javier Colilla agrees with him and believes that this is largely due to the system of access to the Legal profession. "Previously, with successful completion of the Law Degree, you could already enrol, so it did not make much sense to have a figure between legal secretaries and lawyers; however, in other countries where entering the law career is really more complicated such as the United Kingdom, this intermediate figure was generated. Nowadays in Spain, there are very valid professionals who decide not to join the association for whatever reason, but that does not condition them to not be able to perform practically the same functions as lawyers, of course, non-members cannot sign documents, nor attend trials, etc. but they can support the most senior lawyers in their day today."
We asked whether COVID and forced teleworking have caused some lawyers to end up as paralegals. "So far, I have not seen the case. However, I can affirm that this change from lawyer to Paralegal or other "back office" functions is taking place more and more often, but for a reason of work-family balance more than from the situation generated by the Covid," says Colilla.
Also, not only in Spain but throughout Europe, new variants of this job profile seem to have become fashionable under more sophisticated names such as Professional Support Lawyer or Knowledge Lawyer. "It is important to establish the profile and the functions that paralegals will have in each organisation, to see if it will be the support in the litigation department that will manage a big number of expedients, if it will be a profile related to the IP department or, for instance, if it will have functions linked to the administrations and to how they relate. Each company or law firm ends up defining the functions of their paralegals, without existing today a unified criterion, neither of the profile nor of the role of this figure. Related to the labels they sometimes receive; I consider that a paralegal and a Knowledge Lawyer are not the same. This last one is in fact a lawyer focused on the technical investigation and give support to lawyers, this tends to end up being a key function in many firms. Law firms such as Cuatrecasas, have a particularly important knowledge and investigation team that is highly rated internally. This figure might be more related to the Professional Support Lawyer, although it has specific variations for each organisation."
For Colilla, these new names and profiles bring added value and attractiveness. "Of course. But it not only responds to the objective of "dressing" the position and giving it something more prestige but also responds to the cultural and social changes of the moment. Today, unlike several years ago, there are many professionals willing to give up a much higher salary than the average in order to maintain an optimal life / work relationship. This brings us to the next point, the structures or prolongation of the careers of lawyers. Over the years we see how not only the career to Partner lengthens but also that there is increasing competition and billing demands. For this reason, this new figure provides a solution to several of these problems, since it allows the firm to retain those top-level lawyers that it wants to keep but who for various reasons do not have or do not want to remain in the career towards partnership with everything that This entails in terms of demand, dedication, responsibility, etc."
We wonder if, as it seems, this is a profile mostly filled by women and if this is the result of a choice on the part of the firms. "I think that it is a role that has been more developed by women. But I do not think firms are being discriminative in the paralegal selection. Historically, when the paralegal role was more related to the administrative staff in the legal world, we can say it was, indeed, almost exclusively developed by women. Nowadays is not this way intentionally because firms do not discriminate one way or another, it is basically because in percentage terms there are more women studying Law than men and there are more women than end up showing more interest in the paralegal role than men. A similar situation happens in the Labour law where we also find that women are more likely to end up choosing this speciality than men. It is basically about a demographic subject first and personal interests after", states IurisTalent´s partner. His colleague from SSQ agrees: "From my personal point of view, I don't think there is any discrimination or preference when choosing a man or a woman for these profiles. Although in SSQ we have worked with both men and women, it is true that women predominate. I think this mismatch is determined more by the offer of profiles or the interest that one or the other has for these types of profiles."
Talking about salaries we ask about the salary range for these profiles in Spain and Europe and whether gender inequality also occurs in this role. "From SSQ, we have seen cases of different types, however law firms do have a very defined compensation structure and we haven't seen a specific gender difference," says Javier Colilla. "In order to talk about specific amounts, it would be necessary to pay attention to the particular case of the professional, since the remuneration of a non-collegiate Paralegal and without experience practising as a lawyer is not the same as a Paralegal or Knowledge Lawyer than after several years of practice at the highest level, decides to leave the stipulated career and goes on to perform other types of functions." Still, Javier adds that "to have a reference, we could say that the salaries for a Paralegal can range from 20,000 euros gross per year to 60,000 euros gross per year; seeing significantly increased if it is Support Lawyer or Knowledge Lawyer." At IurisTalent they state that "in the Spanish market, the salary range is very wide, but it is usually between 20.000 and 40.000 euros, depending on the experience and the business or firm. In Europe, as it is a more recognised figure, the retribution is a bit higher. In our experience, if we talk about inequality, I think that in the business advocacy sector, there is no wage gap. The existence of a glass ceiling is obviously there, but this does not mean there is gender inequality in the professional's retribution."
It is easy to intuit that specialisation and attention to detail are very important for this profession, but what other skills and qualities are essential for its practice? SQQ explains that: "technological skills or the ability to learn to handle different software systems that law firms use in their day to day are increasingly valued. Whether from CRMs for customer management, other systems such as to generate Smart Contracts or current legal platforms such as Lexnet and others. In addition, a high level of English is practically essential to be able to work in the most relevant operations." In his case, Miravalls notes: "Let's begin with a short TV series note. We must study the difference between Marissa Gold's character (Sarah Steele) in The Good Fight and Rachel Zane's (Meghan Markle or from Sussex) in Suits. The first one is, in fact, an investigator, and her role is to give support to the procedural department finding out the information their opponents hide. She works more as a private investigator paid by the firm; it is about a non-legal role. On the other hand, the role of the nowadays Duchess of Sussex in Suits, at least at the beginning of the show, is an actual paralegal, this means that she's a law graduate without the BAR that gives support to the lawyers in subjects related with legal investigation and the case law study, especially important in the common law system. With that said and with no doubt, the paralegal must be a person that has experience in their development area. Their main goal is to help lawyers with their work and for that to be possible, it must be an agile professional, with abilities, that takes care of the details, analytic and with synthesis capacity."
Both specialists are lawyers. Although we can get an idea, we asked which areas of Law, in their experience, require the most "paralegal force". "From SSQ, the practice areas that have most required our help to incorporate this type of profiles have been the most procedural areas, which involve the management of a large volume of documentation, whether they are civil, commercial or banking procedural areas. But we have also seen how some transactional teams, such as real estate law, that require these profiles to be able to serve a specific client, for example, a client with a very large rental portfolio, which is why that need is generated."
Miravalls, however, contextualises the demand in the scenario of generalised uncertainty. "We find ourselves in bizarre moments that have affected a little bit less our sector than others. It has always been said that in either good or bad moments, lawyers are always needed. With that said, in the last years there has been a big need to make the Labor and Employment teams stronger, as well as in Restructuring and Insolvency areas. For what it might come, and something that never decreases is the need for Tax lawyers. This does not mean that areas such as Public Law, Litigation, Compliance or Energy, as well as Corporate are also very required. Related to the need for paralegals in the different areas, I would say that in big volume litigation areas such as banking, or mortgage and, also in IP (Agency), is probably where the paralegal figure has a bigger impact."
Another aspect that has surprised us is the opacity that the sector exudes when talking about these profiles. We asked experts whether this over-zealousness is due to the fact that paralegals are something akin to "secret weapons" in law firms. "I don't think at all that law firms see their Paralegals like that, for a law firm their "weapons" (secret or not) will always be their lawyers who are, after all, the ones who generate direct income for the firm, such as in Anglo-Saxon law firms they refer to ´fee earners´.", points out Javier. "The only explanation that I see for this "opacity" I think is more derived from the fact that these types of profiles are not required to generate business and therefore do not care so much about making themselves known in the market. This may change when, for more personal and career reasons, they want to make themselves known to make a professional change."
"I think that paralegals are and will be a key piece in the firms," continues Miravalls. "The tendency to the specialisation and automatisation in certain services will create profiles with specific experience and studies, without the need of being lawyers, they will develop essential tasks, but with less added value in the law firms, so that they continue to offer a full service to their clients. I think that a firm or a company that has a good paralegal team will be able to develop great support work for the lawyer that can focus on the more complex aspects of the assessment". He is clear on where we can find the better paralegals. "The best paralegals are those that are in firms that have a clear role and profile of what this kind of professionals need to have, this has happened first in Anglo-Saxon law firms, although I also have to say that in companies there are also figures, that under this label, despite not having training in this area, they have developed a great work, well recognised internally."
By Desiré Vidal Perea
To read the interview in full please download issue N.104 here.