Idealista, online witness of how we have changed
13/05/2021
144

9 minutes read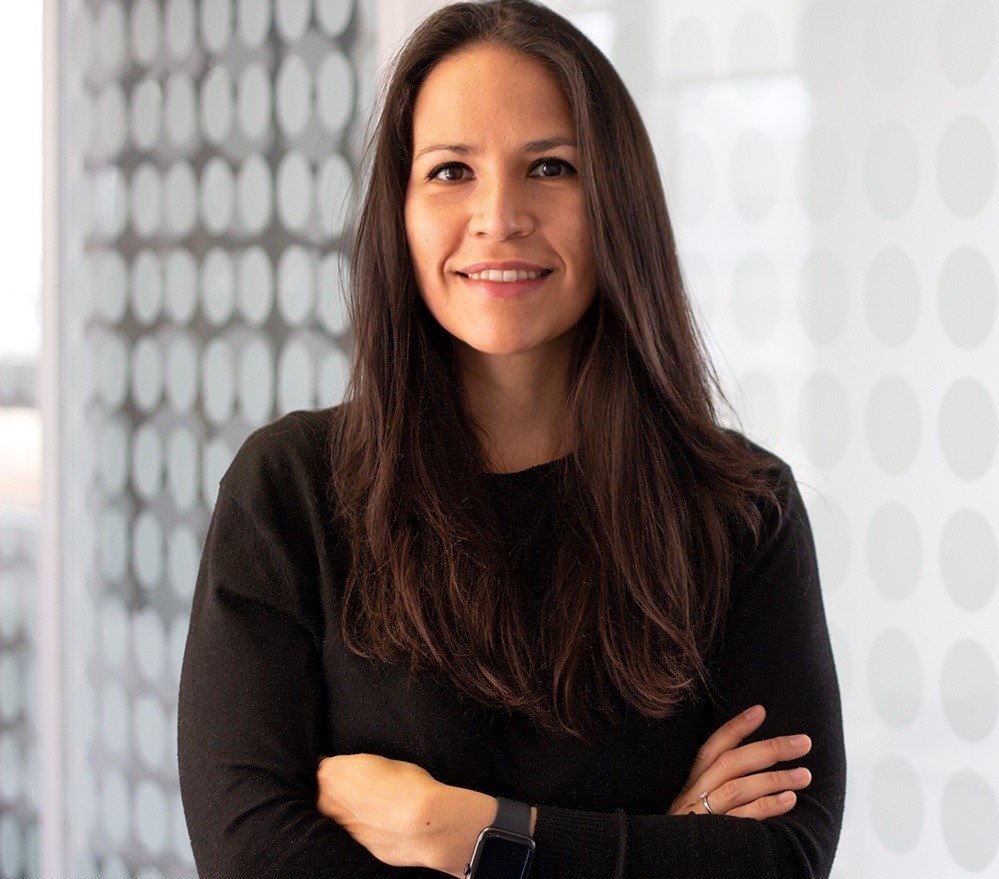 The pandemic has also led to a revolution in housing models. According to the data managed by the idealista platform, COVID-19 has slowed down sales and mortgages, changed the price trend, boosted technology, and given prominence to new construction, villas and outdoor spaces, also accelerating the conversion of homes into offices and educational centres. We spoke to Andrea Viale, Legal manager at idealista, about these new models and how the Legal department has dealt with the health crisis.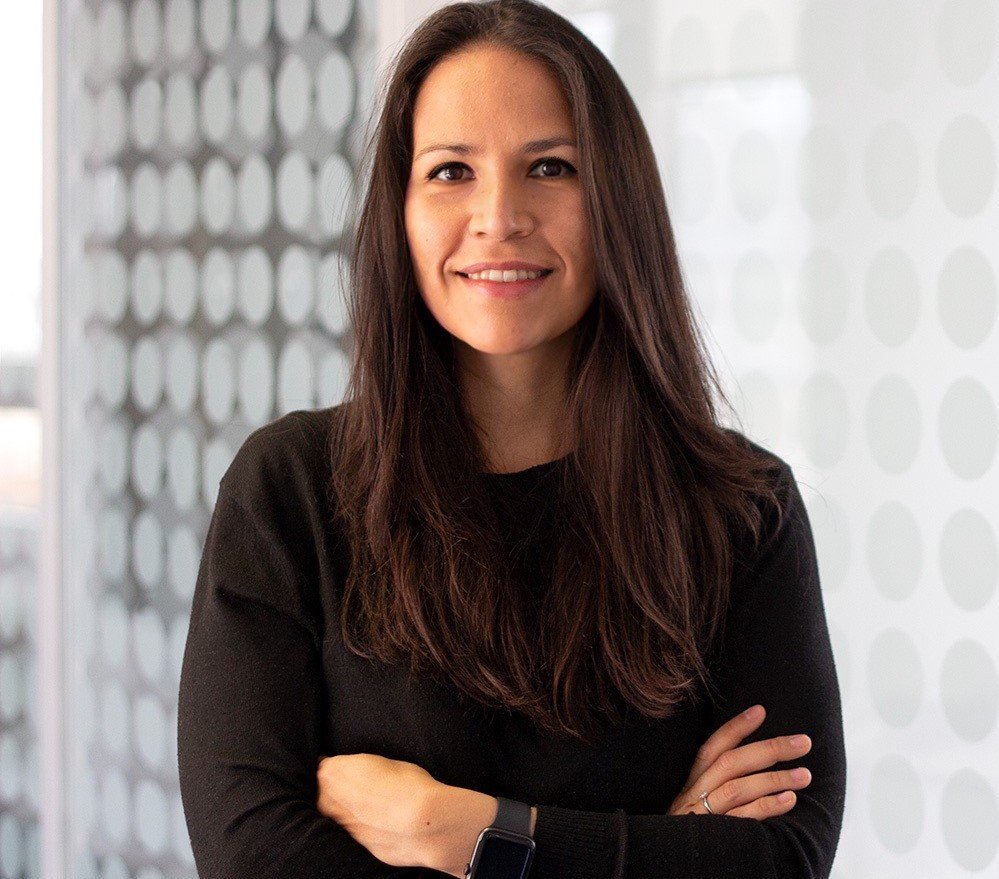 Guatemalan of Italian descent, Andrea Viale developed her career in Barcelona, although she currently lives in Madrid.
Andrea, why did you decide to become a lawyer? Before leading the Legal team at Idealista, you spent more than seven years at Garrigues. What made you change from a law firm to an in-house practice?
I studied Law under the family influence. It was not easy at the time to make the decision to become a lawyer. Once I started college, I became passionate about Law. The opportunity to work at Garrigues came to me while I was still studying, and I do not regret taking that path. I left Garrigues after a long period, working in two offices and with a secondment in London. The experience in a big firm like Garrigues is, in my opinion, one of the best law schools. Having spent several years working in M&A and advising several tech companies, both in their financing rounds and in their day-to-day operations, it was very clear to me that in my professional career, I would become an in-house lawyer in a tech company. The opportunity at idealista is one of those that only happens very few times in life. The culture of the company and the management team were keys to making the leap.
How is your team structured? How many members are there, and what are their main functions?
The Legal team at idealista started in 2017 with my incorporation. Until then, there was no in-house counsel at idealista and, upon my arrival, I started to create the Legal function. In recent years, the team has grown, and we are now five people providing Legal services to all group companies and all lines of businesses in 3 countries, Spain, Italy, and Portugal. At idealista we do not believe in rigid structures with hierarchies; we do not have offices or status symbols. In the Legal team, we work transversally, and the five of us manage all Legal matters. There are specializations in the team, either by jurisdiction (e.g., we have an Italian lawyer) or by subject matter (e.g., one person is mainly dedicated to Compliance).
What aspects of Compliance give Legal directors in the real estate/internet sector the most headaches?
Raising awareness of the importance of the Compliance program and its implementation in all areas of the company. Given that most of our activity is managed via the internet and that the internet is constantly evolving, new risks are constantly arising and must be assessed continuously so that the Compliance program is always up to date and so that potential problems can be identified and prevented.
How has the pandemic changed the "ideal home" and the "ideal office" models?
Many Spaniards realized during the lockdown that they did not like the house they were living in and decided to start looking for a house that was brighter, with more rooms or even with a terrace or a small garden. For months, the number of searches of houses with these particulars increased strongly, as well as searches in small towns. However, the reality is that most people are still looking for houses in the central areas of the big cities, although it is true that in many cases smaller and interior houses are being discarded.
Regarding the "ideal office", this has shifted to homes due to teleworking and new forms of coworking and efficient use of office space.
Real Estate operations have been the focus of much of our news in the first quarter of the year. Sectors such as logistics (due to the forced reinforcement of Ecommerce due to the pandemic), the transformation of offices to more digital environments, the appearance of new startups and the movement around luxury hotels are some examples. In summary, has your activity decreased or increased?
At idealista we do not intermediate, nor have we ever done so, any operation, instead we are the technological platform on which those properties are advertised, but we do not commission nor participate in the sell/rental process. Accordingly, our classifieds business has suffered much less than other more affected businesses, and the response of the whole team to the new situation of the pandemic and teleworking has been very positive.
What aspects of your day-to-day business have been most affected by the pandemic in terms of volume of business? Although this does not affect you directly as it is only a contact platform, do you track data on contract cancellations, for example?
The pandemic forced us to accelerate many innovation projects that had been under development for years. From the very beginning, we were aware of the technological changes that the new reality demanded, and, therefore, we had to analyze their Legal implications and prepare the necessary T&Cs and contractual documentation. To give an example, during the lockdown, we were committed to providing our clients with tools that allowed them to develop their activity despite the lack of mobility to visit the properties. Among others, we launched a virtual tour to visit properties virtually without the need to physically move to the property. We also aimed to simplify rentals by providing users with a service to create and sign rental contracts in a completely digital manner.
The pandemic has increased the rise of online crimes/scams. Have these crimes affected the real estate sector? How do you deal with them at idealista?
Scams are inherent to humanity and have been present in the real estate sector for centuries before the emergence of the internet. With the arrival of technological platforms, these criminal organizations have moved their field of action to them. At idealista we have technological tools and a team dedicated to preventing and identifying potential fraudulent ads to fight against online scams. We actively collaborate with police forces and the administration of justice to identify the criminal organizations behind them. In this regard, and to provide greater transparency, we have a help centre that warns of new variants of these scam attempts, and we regularly publish information so that our users are as well informed as possible.
Premises such as gender equality, diversity, and sustainability, are goals for idealista?
Diversity and gender equality are in our DNA. Since its creation, the founders have promoted a diverse and tolerant workspace, with equal opportunities and a real involvement and awareness on behalf of idealista. We are people from all over the world – currently more than 20 different nationalities – and of all orientations. We undertake many actions to raise awareness and visibility of the LGTBI collective among employees, advertising and in the community overall. We use inclusive language in our communications, and we organize the diversity week every year, to name a few examples. In terms of gender equality, 53% of the team are men and 47% are women.
As far as sustainability is concerned, we promote it both at a company level and in our relationship with our customers, suppliers, and the community overall. Conscious of the current widespread use and capillarization of idealista, last year we launched a new project in Spain called idealista/energy, which allows users to calculate the photovoltaic potential of a house and value the energy and economic savings by using solar panels to produce electricity. We have more collaborations in this area planned for this year and we will continue to work to make our environment more sustainable.
How do you think the new Housing Law will affect the market?
We do not like to give our opinion on projects that have not yet been approved and on which there is still a political debate on the table. However, at idealista we have always been in favour of adopting incentive measures that will lead to more product appearing on the market and that provide Legal certainty for all those involved. In fact, one of the consequences of the pandemic in the rental market has been the significant increase in the supply of available housing that has been generated in the major markets, which has had the direct consequence of price reductions that we are witnessing.
By Desiré Vidal
To read the interview in full please download issue N.104 here.