RSM Spain promotes new Tax partner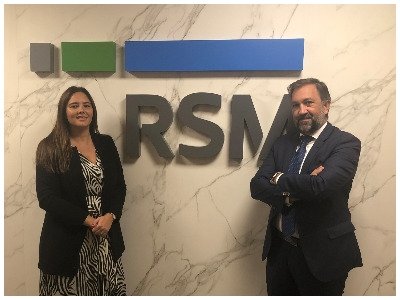 RSM Spain has promoted Patricia Gómez-Cambronero to Tax area partner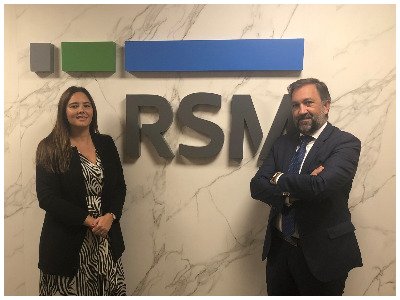 Patricia Gómez-Cambronero has been appointed new Tax partner at RSM Spain, in recognition of her excellent professional career which began almost 10 years ago in Madrid.
Patricia (pictured left) began her career at the Corporate Tax department of EY Abogados in 2011, advising consolidated groups and large national and international companies on Tax planning. In 2016 she joined Garrido Abogados as a senior associate in the Corporate Restructuring and International Planning and Taxation department. Finally, in 2019, she joined RSM Spain in the Tax & Legal area as senior manager.
Her specialisation is marked by continuous Tax advice to multinationals and consolidated groups, Tax planning, advice to large estates, inheritance planning and family businesses, Restructuring, Tax Due Diligence projects and Tax procedures.
Patricia has a degree in Law and Business Administration & Management from the Universidad Carlos III de Madrid, and has, among others, a Master's degree in Business Taxation from the Universidad Pontificia de Comillas.
Patricia joins the 42 partners of RSM Spain to accompany the decisions and development of the strategy focused on business growth, offering personalised solutions adapted to the reality of each company.
The incorporation of Patricia Gómez-Cambronero as a partner, together with David Jimenez (pictured right), head of the Tax area of RSM Spain in Madrid, means that there are now two partners in the Tax area in the Madrid office. RSM Spain continues its expansion strategy in line with that of RSM International, the sixth largest audit and consultancy firm in the world, with a presence in more than 120 countries and more than 43,000 professionals.