Podcast: Week in review
08/04/2022
163

2 minutes read
The most relevant news of the week published on Iberian Lawyer, read and commented by Ilaria Iaquinta and Michael Heron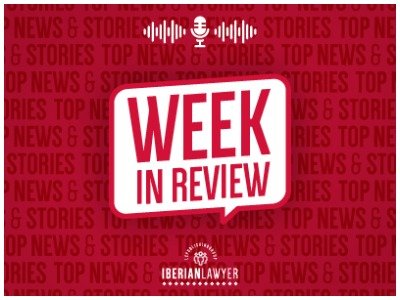 Welcome to the first ever episode of the "Week in review".
Every week, Ilaria Iaquinta and Michael Heron, will discuss and comment on the week's biggest news from the Iberian legal market.
Week in Review 4 – 8 April 2022:
https://www.spreaker.com/episode/49362915
During the episode Ilaria breaks down the folllowing stories from the previous week:
Linklaters appoints three partners in Spain
CECA MAGÁN strengthens labour area
Cuatrecasas Portugal advises Utrust on registration as crypto service provider
The April issue of Iberian Lawyer is available here.