Pinsent Masons Paris hires Francophone African team from VdA
16/12/2021
82

2 minutes read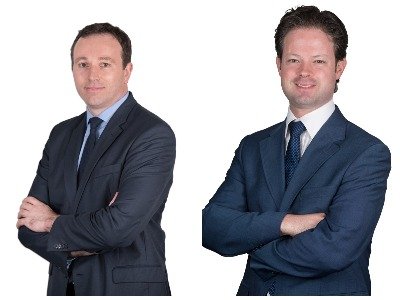 The Paris office of Pinsent Masons has hired Matthieu Le Roux, Olivier Bustin and Aliénor Fournier Montgieux from Viera de Almeida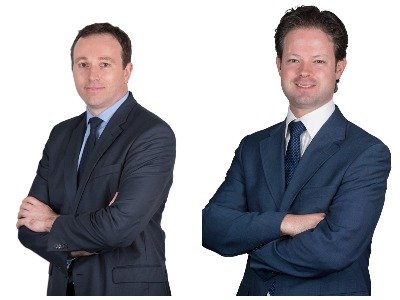 Three lawyers from VdA's Francophone Africa team are joining the Paris office of Pinsent Masons. The lawyers are Matthieu Le Roux (pictured left), Olivier Bustin (pictured right) and Aliénor Fournier Montgieux.
Matthieu Le Roux, having previously worked in Gabon and Chad for PWC and Deloitte respectively, first came to Portugal in 2010, joining Miranda as of counsel. Le Roux was there for five years before assuming the responsibility for the OHADA jurisdiction at VdA, joining as of counsel in 2015 and later becoming a partner.
Olivier Bustin has taken a similar path in his career, joining Le Roux at Miranda in 2013 as of counsel, before moving to VdA as an international consultant. Bustin will also join Pinsent Masons as partner along with Le Roux. Bustin in renowned for his expertise in the Democratic Republic of Congo.
Aliénor Fournier Montgieux joined Vda in 2020 and she also leaves for Pinsent Masons.
Olivier Bustin was recently quoted as saying: "Today I have been very happy to officially join Pinsent Masons as a partner, alongside my long-term colleague Matthieu Le Roux and our associate Aliénor Fournier Montgieux. I would like to thank the Paris team for their welcome. Thank you for your trust, your vision and ambition to further develop capabilities to assist clients in French-speaking African countries."