Iberian Lawyer December-January issue now online
16/12/2021
85

2 minutes read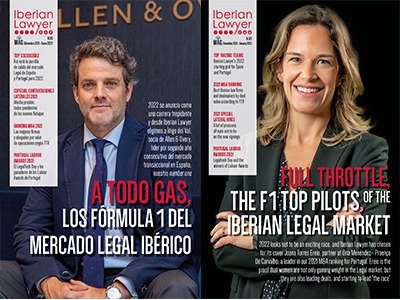 The December-January issue of Iberian Lawyer is now available for free download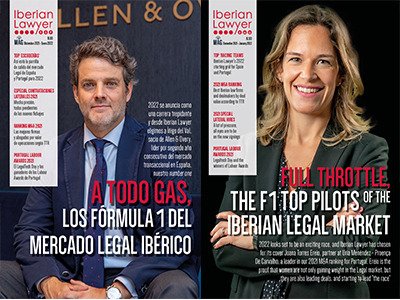 In this issue, Iberian Lawyer offers an analysis of the performance of law firms and their dealmakers in 2021, based on TTR data. We also take a snapshot of the situation in which law firms are facing the start of 2022, with the resemblance of a Formula 1 Grand Prix starting grid made with an "Iberian Lawyer algorithm".
We also present the yearly summaries of our main sections; Law firm profiles, In-house, Partners Abroad, Young and Unstoppable, and the collection of 2021 covers, together with the list of 2021 Lateral Hires, with a research that this year brings interesting conclusions.
Other features include:
• Iberian Lawyer Labour Awards Portugal 2021
• Iberian Lawyer Gold Awards 2021
• Summaries of the Legalday, LegalTech Day, the Best Lawyers cocktail and the LC Publishing Marketing Awards.
Our collaborations by Women in a Legal World, Association of Corporate Counsel, World Compliance Association and The Coach Approach complete this issue, along with the usual international content from MAG.
The magazine is now available in English and Spanish.
To download your free copy (issue number 110) click here.