Pérez-Llorca nabs 3 partners from Dentons
05/06/2020
46

2 minutes read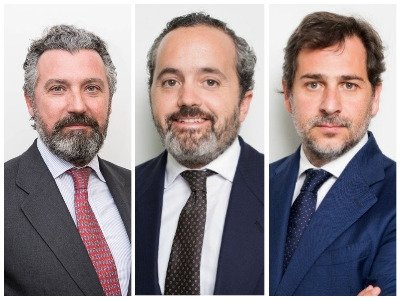 3 partners from Dentons, including its managing partner Jesús Varela, have left the firm to join Pérez-Llorca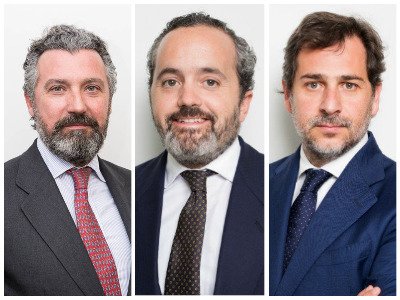 Dentons has confirmed that its managing partner and head of Real State Jesús Varela, Tax partner José Ramón Vizcaíno and Litigation & Arbitration partner Julio Parrilla have left the firm to join Pérez-Llorca.
Dentons has added 6 new partners in Spain in the last 3 years, reinforcing its M&A, Tax, B&F, Compliance, Litigation & Arbitration and Capital Markets areas. According to the firm, they are firmly committed to continuing their ambitious development and growth strategy in Spain.
Jesús Varela (pictured left), managing partner since February 2019, joined Dentons in 2011 from Linklaters, where he was also a partner. He started his career at Pérez-Llorca, where he returns now. He holds 25 years of experience as a legal adviser to investors and lenders in the Spanish Real Estate sector.
José Ramón Vizcaíno (pictured centre) joined Dentons in 2013 as Tax counsel from KPMG, where he was M&A and Tax senior manager, and made partner in 2017. He holds more than 15 years of experience in Tax advice.
Julio parrilla (pictured right) joined Dentons in 2007 and became Litigation & Arbitration partner in 2017. He has more than 16 years of experience advising national and international corporations and financial institutions on a wide range of Litigation, Arbitration and Insolvency proceedings.