Law firm trio acts on Karnov´s €160m offer for Aranzadi and Wolters Kluwer
15/12/2021
118

4 minutes read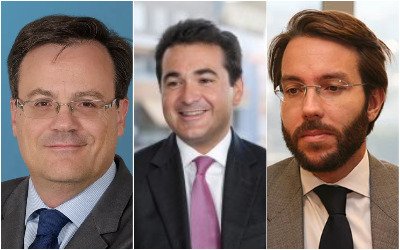 Latham & Watkins and Deloitte Legal have advised Karnov Group on its binding offer to acquire Thomson Reuters Legal business in Spain together with Wolters Kluwer for €160 million, with the sellers advised by Allen & Overy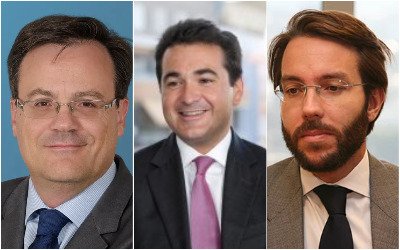 Thomson Reuters has announced that it has received a binding offer from Karnov Group to purchase Editorial Aranzadi SAU (Thomson Reuters Legal Business Spain). As part of the offer, Thomson Reuters Legal Business Spain is intended to be combined with and sold in conjunction with Wolters Kluwer France S.A.S and Wolters Kluwer España, S.A.
While the proposed sale includes Thomson Reuters' legal products and solutions specific to Spain, Thomson Reuters will continue to serve the Spanish market through its global content-driven technology solutions, including Westlaw International, Practical Law, Contract Express, ONESOURCE, Confirmation and HighQ, among others.
"As a key player in content-driven technology, this transaction will allow us to focus on serving the Spanish market through our first-class global product suite. It will also enable us to further invest in key areas where we can deliver the most impact for our customers," said Steve Hasker, president and CEO of Thomson Reuters. "We believe this business will see continued success and growth under its new ownership."
"With shared history and values, we see the proposed transaction with Thomson Reuters as an attractive opportunity to further grow a strong and respected business," said Pontus Bodelsson, CEO of Karnov Group. "As the digital transformation progresses, we're especially eager to serve customers in this market with the high-quality products and services required to most effectively do their jobs."
Upon receipt of the offer, Wolters Kluwer and Thomson Reuters have granted Karnov an exclusive period of discussions. A transaction would be conditional upon antitrust approval in Spain.
Karnov will finance the consideration offered with a new bridge credit facility, secured through Nordea, and other credit facilities of €160 million.
Allen & Overy advised Thomson Reuters and Wolters Kluwer with a team formed by Competition partner Antonio Martínez (pictured left), Competition counsel Jaime Rodríguez, Corporate senior associate Bosco de Checa, Corporate associates Santiago Gil, Marta Guardiola and Casilda de las Cuevas, along with Litigation associates Lara Ruiz and Teresa Hermosilla.
Latham & Watkins advised Karnov Group with a team led by Corporate partner Ignacio Pallarés (pictured centre), together with Madrid associates Carmen Esteban and Marta Portuondo, and Paris associates Roman Nairi, Rim Benzakour and Alex Park. Advice was also provided on Antitrust matters by partner José María Jiménez-Laiglesia, with associate Carlos Betoret; on Employment matters by partner Naiara Rodríguez-Escudero, with Madrid associate Guillermo Ruiz de Salazar; on Compliance matters by associate Leticia Sitges and on Finance matters by associate Aitor Errasti.
Deloitte Legal advised Karnov on the launch of the binding offer with a Tax team comprising partner Skriver-Simony Jesper (Copenhague,) and Madrid office partner Pablo Esteban (pictured right), along with senior associate Sergio Ramírez.