ECIJA strengthens IP area with a partner and team from Pons IP
15/12/2021
102

4 minutes read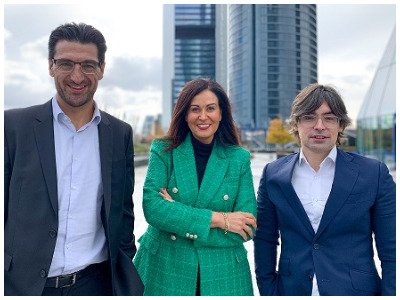 ECIJA has announced the incorporation of Elena Ordúñez as new partner and two other professionals to ECIJA's team from Pons IP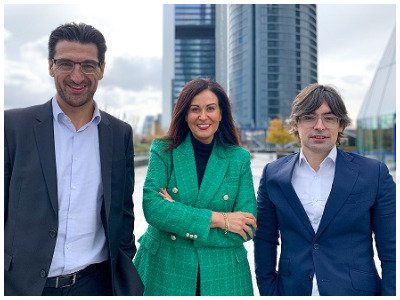 ECIJA has announced the arrival of Elena Ordúñez, a lawyer specialising in Intellectual Property and Audiovisual Law, and two other professionals from Pons IP, to its Madrid office.
The signing of Elena, previously head of the Legal department of Pons IP and head of the Intellectual Property and Audiovisual Law department of the same firm, reinforces two of the key areas of the firm, completing two teams that total 17 partners and more than 50 professionals in Spain, and among which the latest additions of Helena Suárez, José Antonio Suárez and their respective teams stand out.
Elena Orduñez, ECIJA's new partner, holds a degree in Law from the Universidad Autónoma de Madrid. She has more than 15 years of experience in providing comprehensive Legal advice in the field of Intellectual Property, Entertainment Law and digital platforms, with special emphasis on the audiovisual and publishing sectors. Elena has extensive experience in advising on audiovisual production. It is also worth highlighting her experience in the Legal defence of matters relating to copyright, unlawful interference with the right to honour, privacy and self-image, trademark infringement and unfair competition, among others. Her clients include collecting societies, publishing houses, audiovisual production companies and national and international public bodies.
Before joining ECIJA, she developed her career at Pons IP, where she was director of its Legal department, and at Auren, where she worked in the Intellectual Property and entertainment law team. In the academic field, Elena is a regular lecturer at different universities and business schools and holds a Master's degree in Representation and Management of Artists and Athletes at the Instituto Superior de Derecho y Economía (ISDE).
Elena joins ECIJA along with two senior lawyers: Alejandro Díaz and Helena Téllez, both of whom have extensive experience in the field of intellectual property.
Hugo Écija, founder and executive chairman of ECIJA, said: "With Elena's incorporation, we continue to focus on two of our key areas, such as Audiovisual and Intellectual Property. Two practices increasingly in demand by our clients and in absolute growth. We are always open to talent to grow in areas and number of professionals identified with the firm and our way of working. The arrival of Elena and her team comes at a perfect time for both specialities, in which we have incorporated profiles of very high value for ECIJA."
Elena Ordúñez, new partner of ECIJA, commented: "It is a privilege to be part of the best firm in Spain in my areas of expertise, in which I hope to provide the necessary tools and experience to continue growing and making ECIJA a reference both abroad and in our country."
In the picture, from left to right: Hugo Écija, founder and executive chairman of ECIJA, Elena Ordúñez, new partner of the Firm and Alejandro Touriño, managing partner.