Latham, Perez Llorca & Uría advise on €1.9b Carlyle acquisition of Altadia
21/12/2021
141

3 minutes read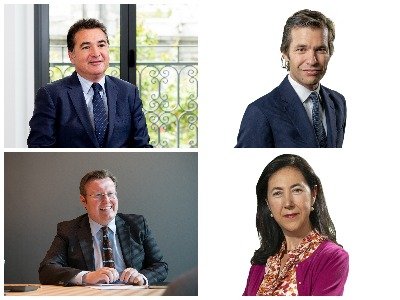 Latham & Watkins and Perez Llorca have advised Carlyle on the €1.9 billion acquisition of the Altadia Group. Uría Menéndez advised Lone Star Funds on the sale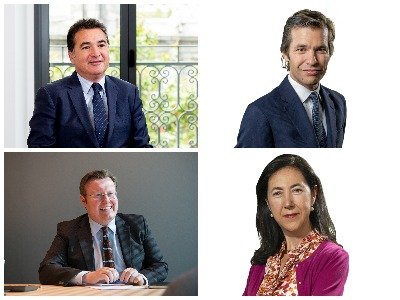 Latham & Watkins has advised the global investment firm Carlyle, on its agreement to acquire Altadia Group (Altadia) from a subsidiary of Lone Star Funds, partnering with the current management and led by Vicente Bagan and Antonio Blasco and the original founders of Ithaca. The transaction has been valued at €1.9 billion.
Headquartered in the Spanish city of Castellón, Altadia is the world's largest manufacturer of intermediate products for the production of ceramic tiles and was incorporated in 2021 as a result of the transformational merger between Esmalglass-Itaca and Ferro Tile Coatings.
Altadia employs more than 3,600 people in 19 countries, with a global manufacturing footprint consisting of 32 production plants and 19 distribution centers. The transaction is subject to customary regulatory approvals and is expected to close in the first half of 2022.
Latham & Watkins' cross-border and multidisciplinary team was led by Commercial partners Ignacio Pallarés (pictured top left) in Madrid and David Walker in London, together with associates Alex McCarney, Carmen Esteban, Amber Tope and Marta Portuondo. Finance partners Fernando Colomina and Charles Armstrong, from Madrid and London, respectively, have also provided advice with partners John Hutton, Catriona Severns and Aitor Errasti and, in Tax matters, Madrid partner Jordi Domínguez and London partner Sean Finn, with associates Juan Rodríguez and Lina Le Roux.
The team from Perez Llorca advising Carlyle included partners Francisco Iso (pictured bottom left), Jordi Farrés from Corporate and Isabel Moya from Labour. There was further support in the team from the Corporate area including Pablo Hontoria, Tobías Kálnay and Felipe Ramírez.
Uría Menéndez advised Lone Star Funds on the sale of the Altadia group to Carlyle. The team was led by Elizabeth Torrecillas (pictured bottom right) (partner, M&A, Valencia); Manuel Echenique (pictured top right) (partner, M&A-Private Equity, Madrid); Borja Mestre Giner (senior associate, M&A-Private Equity, Valencia); Cristina Díaz Bauluz (senior associate, M&A-Private Equity); David López Pombo (partner, Tax); Adrià Riba (senior associate, Tax); Raul Boo (counsel, Labour, Valencia) and Julia Rodrigo Sanz (senior associate, M&A, Valencia).