Judging panel for 2018 Iberian Lawyer Gold Awards announced
The panel of judges for the 2018 Iberian Lawyer Gold Awards has been confirmed.
It includes general counsel, international partners at leading law firms, legal consultants, board members, as well as academics from top law schools around the world. Details of the panel can be found below.
The Iberian Lawyer Gold Award recognise excellence among in-house lawyers and compliance professionals
The panel will be responsible for judging hundreds of applications for 11 awards.
The deadline for submissions is on 31 July. For details of how to submit, click here.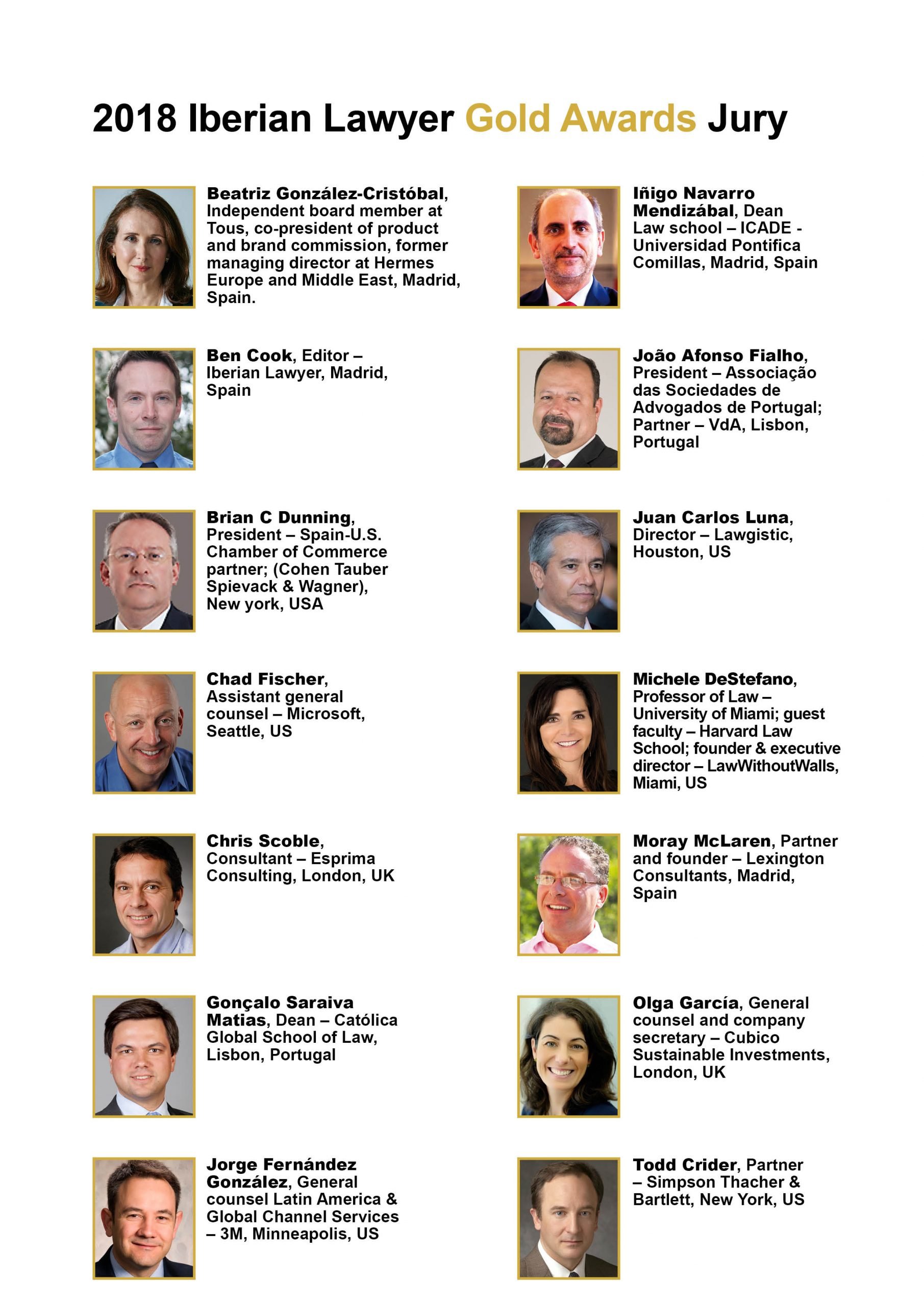 Please click on the image to see more information on the jury members