Juan de Dios Crespo steers Kun Agüero´s signing for FC Barcelona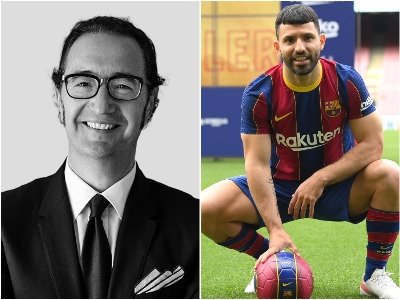 Ruiz-Huerta & Crespo has helped the Argentinian striker with his incorporation to FC Barcelona on a free transfer after leaving Manchester City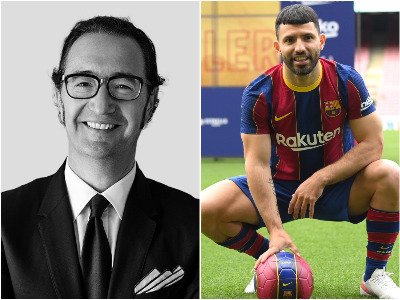 FC Barcelona and Argentina national Sergio "Kun" Agüero (pictured right) have reached an agreement for the player to join the Club from 1 July, when his contract with Manchester City expires. The 32-year-old, who turns 33 on June 2, has signed a contract until 2023, and the deal includes a buy out clause of €100 million.
The new player´s presentation took place on Monday, after undergoing his medical.
Joan Laporta has therefore secured the signature of the Premier League's record foreign goalscorer and the club's all-time record goalscorer, netting 260 goals in 390 games.
This will be Aguero's second time playing in Spain, having played 230 times for Atletico Madrid between 2006 and 2011, and having scored 100 goals. He also won a Europa League and a European Super Cup.
After the signing, the Argentinian player will head to South America to join up with the Argentina national team ahead of this summer's Copa America, where he will see his good friend and now teammate Lionel Messi.
Although the terms of the contract have not been disclosed, according to sports media El Mundo Deportivo, the Argentinian striker will go from €23 million gross to €6 million gross, a difference of €17 million.
On this signing, the Argentinian striker was represented by Juan de Dios Crespo (pictured left), CEO, partner and head of the Sports Law department of the Valencian firm Ruiz- Huerta & Crespo, renowned Sports lawyer who was ranked number one on Iberian Lawyer´s top Sports lawyers ranking published in February 2021.