Ex-Bankia Miguel Crespo joins Toda & Nel-lo in Madrid as managing partner
03/06/2021
66

2 minutes read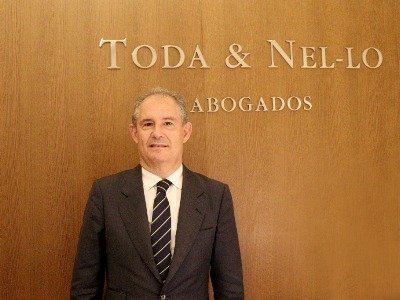 Miguel Crespo joins Toda & Nel-lo as managing partner and legal coordinator of the firm's practice areas in Madrid
Toda & Nel-lo has signed State Attorney on leave of absence Miguel Crespo (pictured), who will be, from now on, managing partner of the Madrid office. This incorporation will boost growth and strengthen the firm's practice in Governance and Corporate transactions, Regulated Sectors and advice to foreign executives and wealth.
Miguel Crespo, until now secretary-general and secretary of the Board of Directors of Bankia, will support the development and coordination of the firm's practice areas in Madrid (Public, Commercial, Civil, Litigation and Tax Law, among others). Crespo, who joined Bankia in 2011 under the chairmanship of Rodrigo Rato, left the financial institution in February this year, just before the completion of its merger with Caixabank.
Miguel crespo is a Law graduate from the Universidad Complutense de Madrid, and became a State Attorney in 1986. He is an expert in Public and Private Law, and has extensive experience in economic and financial matters.
Part of his professional career has been spent in the Public Administration, having reached the post of undersecretary of the Ministry of Economy.
He has also been a director of companies such as Crédito y Caución and SEPI (Sociedad Estatal de Participaciones Industriales), and secretary of the Board of Directors of the Fábrica Nacional de Moneda y Timbre. In the private sector, he has held positions as secretary-general at ING Direct and Caja Madrid.
Toda & Nel-lo opened its Madrid office in 2018.