John Rigau: "Diversity, Integrity, Sustainability and Meritocracy are part of PepsiCo's DNA"
13/04/2021
115

13 minutes read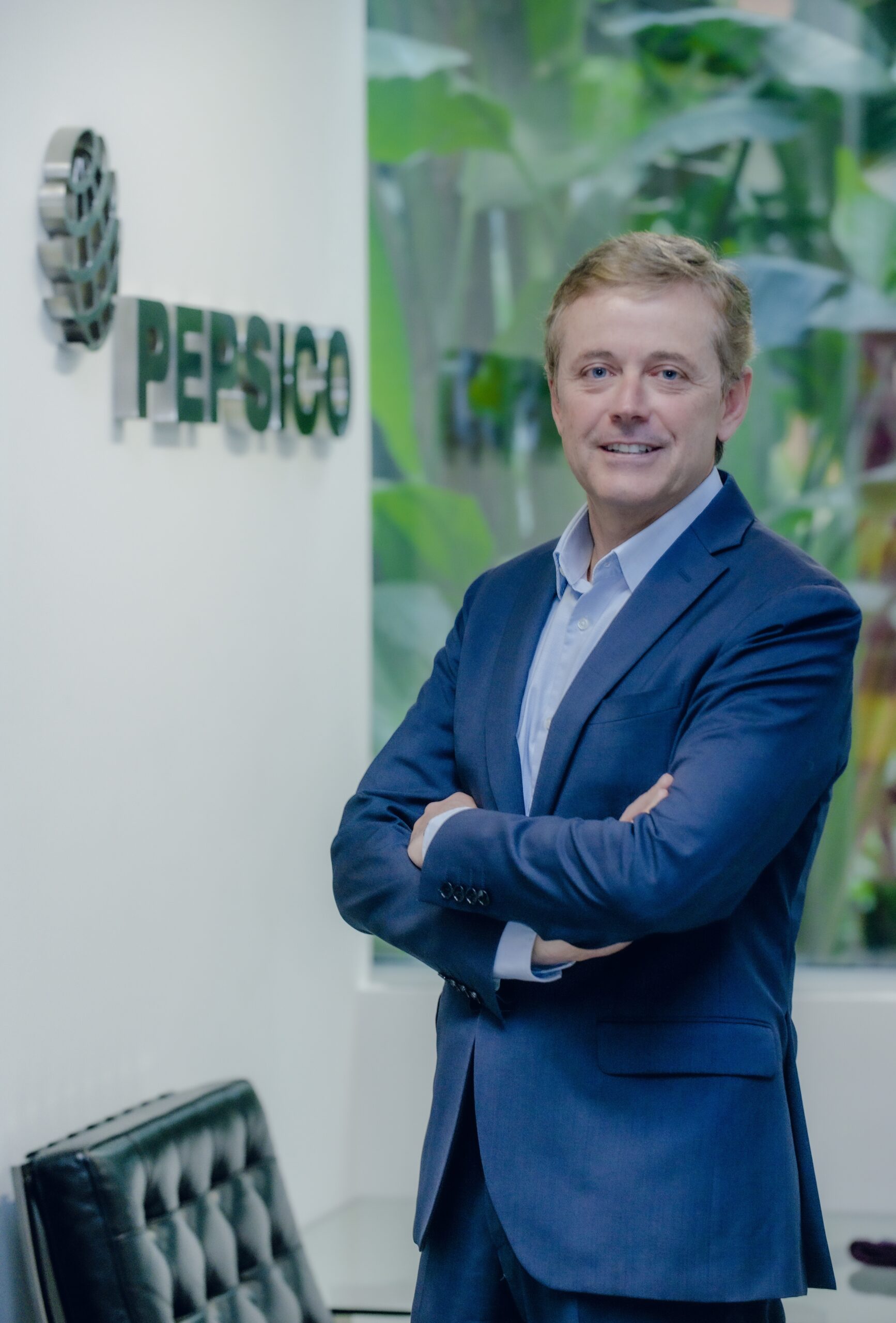 It is clear from his words that we are dealing with an orchestra director who is used to composing and conducting all kinds of repertoires. It is not for nothing that John Rigau, Vice President and general counsel of PepsiCo Western Europe, is celebrating 30 years with the company, and now, when he talks about his career, he is also talking about his life. Rigau acknowledges that he is proud to belong to a senior management team made up of executives who developed their careers in the company and in which its CEO is a Barcelona native, Ramón Laguarta, who began his career at PepsiCo Spain and now heads a company that exceeds the three largest IBEX companies combined in terms of market capitalisation.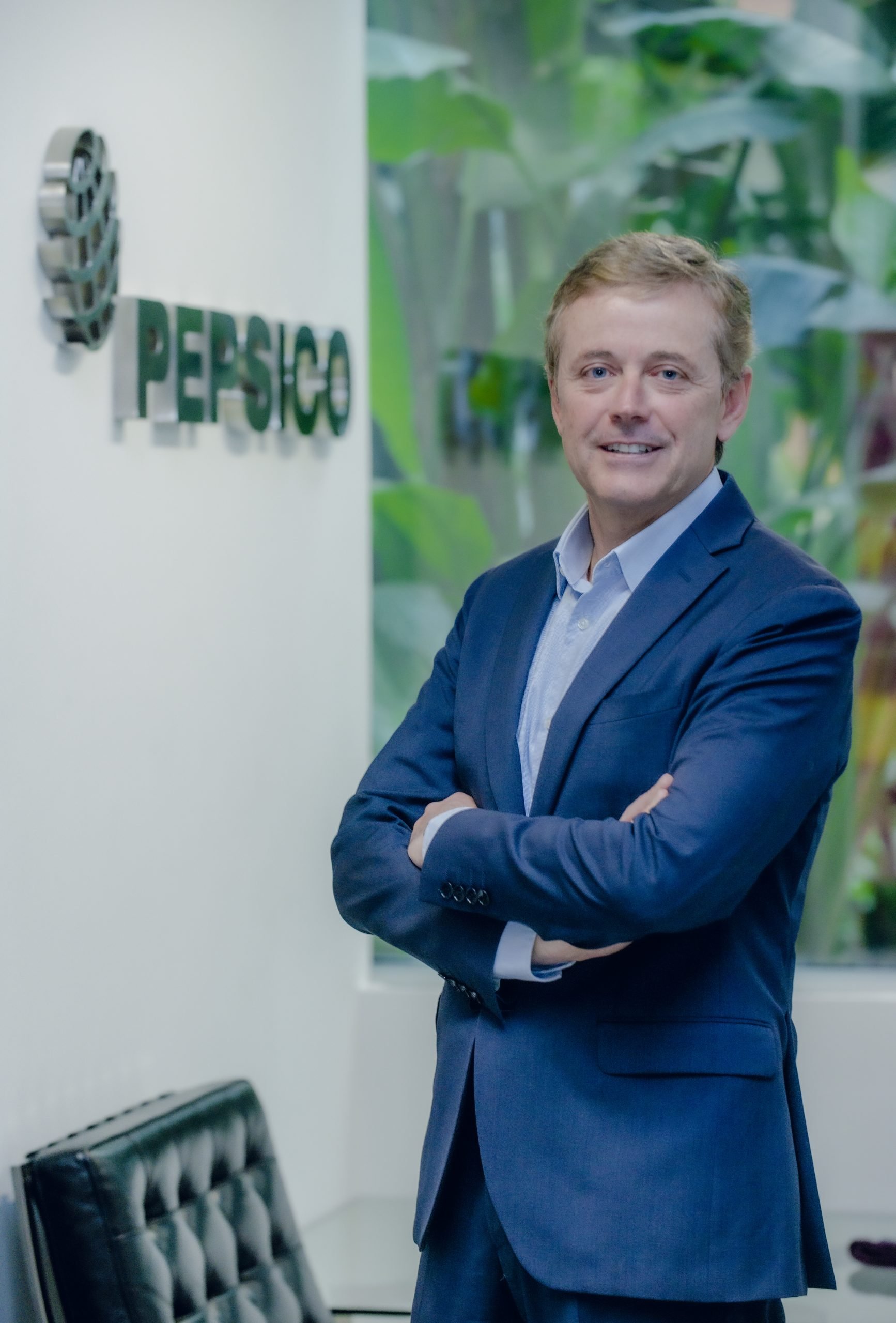 After almost 30 years with the same company, we imagine you have PepsiCo in your DNA and vice versa. Tell us, how have you experienced this evolution over the years and the different positions and roles to become, today, VP, general counsel Western Europe and Public Policy and Government Affairs South West Europe?
My career at PepsiCo has been very dynamic, which has allowed me to work in a variety of projects, multinational legal environments as well as in global and diverse teams. I really feel very privileged to work for one of the world's leading companies in an international position. PepsiCo has allowed me to develop professionally in a culture and values that I am identified with. Diversity, integrity, sustainability and meritocracy are part of our DNA, as well as constant growth and continuous learning. PepsiCo has also allowed me to work alongside world-class global executives.
After a first year of induction in the USA, Mexico and the UK, I started my career as the group´s Legal manager in Spain with the challenge of creating an internal department. It was a very interesting time in which the main objective was to centralise all the company's legal work, establish efficient processes and systems and reduce reliance with external advisors. Subsequently, I was offered the responsibility of running the Legal department of the PepsiCo Restaurants division for Southern Europe and North Africa in a period of great expansion and growth of the Pizza Hut and KFC businesses. Following the spin-off of this division from PepsiCo, I was given new responsibilities until I became general counsel for Continental Europe for the Foods business unit as PepsiCo expanded into the emerging markets of Eastern Europe through acquisitions and joint ventures. Those were intense years, as in addition to buying local companies, we had to integrate them into the PepsiCo structure as well as to find local talent and, in my case, organise the Legal department and develop PepsiCo's compliance standards. Following the integration of the beverages, juices, snacks and cereal businesses, I now lead the Legal department for Western Europe for all PepsiCo divisions.
You are currently head of PepsiCo's Western European Legal department, which includes 15 markets, and you are also responsible for Government Affairs and Communications for Spain, Portugal and Italy. How is your team structured? How many lawyers make up the Legal department you manage and what would you highlight from all of them?
The PepsiCo West Europe legal team is comprised of 14 lawyers located in four business units: 1) France, 2) Benelux and Scandinavia, 3) Germany, Switzerland and Austria and 4) Spain, Portugal and Italy. I also lead the Government Affairs and Communications team for Spain, Portugal and Italy with a team of five professionals.
The team is made up of a mix of generalist and specialist lawyers, taking into account the variety of legal areas involved in the food and beverages and consumer goods sector. Our practice area essentially covers M&A, Distribution and Competition, Regulatory, Advertising and Sponsorship, Intellectual Property, Real Estate, Labour and Compliance. I would highlight my team's ability to understand the business and its strategic priorities, being good risk managers, pragmatic when dealing with complex situations and positive attitude.
You started as a lawyer at Baker McKenzie, but after that period, you switched to private practice. Don't you miss your time at the firm? What do you miss and what don't you miss?
The truth is that I never imagined I would develop my career in a private company. In fact, I remember that when I told my trusted partner at Baker McKenzie about joining PepsiCo, he told me that it wouldn't be more than three years before I returned to the law firm. We still laugh about that comment as almost 30 years have passed, and I can assure you that I feel very privileged for the career PepsiCo has offered me. At an early stage, I remember feeling a certain nostalgia for the firm´s friendships and being able to delve more deeply into legal issues in contrast with the speed, results orientation and pragmatism demanded from the business. The company allows us to have a holistic view of all projects, to experience them from their early stage to their subsequent implementation. Also, in the company, we learn to make decisions beyond providing legal advice. This is a differential point with respect to law firms, although we collaborate closely with them for projects requiring technical complexity or special expertise.
You have been a member of the jury of the Forty under 40 awards of Iberian Lawyer for nine years (2008-2017). In so many years, what is your assessment of the training and the maturity state of the new generations of lawyers that you have seen competing from this position? Have you followed the professional career of any of them afterwards?
I am very grateful to have been part of the Forty under 40 jury since its inception. Iberian Lawyer has always been a pioneer and visionary in encouraging the growth and development of the legal profession, and these awards are a reflection of that. Being a member of the jury has allowed me to see the evolution of the talent and excellence of young lawyers in Spain and Portugal, with tremendously competitive nominations that make the jury's job very difficult. In 2021, Spanish and Portuguese lawyers are very well prepared and able to work in global environments. I believe that there is no longer the gap that existed in my early days in the corporate legal environment with respect to Anglo-Saxon lawyers. I have followed the careers of many of the Forty under 40 winning lawyers, and I am happy to see how they include the award in their CVs and cover letters. It is a further sign of the recognition of the award in the legal world and the pride it represents to be on the list.
Despite the impact of COVID-19, which caused the hospitality sector to be paralysed for so long, 2020 was – we understand – not a bad year for PepsiCo. We imagine that the lack of sales was made up for by selling to Food/Retail; supermarkets, petrol stations etc. Which divisions and products and in which markets performed best, and why do you think this was?
In 2019 our sales between the out-of-home (Horeca) and in-home consumption (supermarkets and traditional retail) channels were balanced at 50%. In 2020 we were impacted by the closure of the Horeca channel and the lockdown measures. Faced with this new reality and due to changes in consumer buying habits, we focused on meeting the growing demand from the retail channel. We also redeployed our sales force to focus on supermarkets and convenience stores. Our broad product portfolio with leading brands such as Lay's, Cheetos, Doritos, Ruffles, Pepsi, 7Up, Gatorade, KAS, Quaker and Alvalle also helped us to gain relevance and remain very present in Spanish households, also due to the boom in the consumption of snack products.
The pandemic has forced all consumer products companies to review and reinforce their safety processes for both workers and consumers. What measures did Pepsico take?
From the outset, priority was given to the safety of our employees and teams, mainly in our production plants and sales force, as they were the most exposed. Our plants and supply chain remained operational at all times, with maximum safety and security for our employees. Despite multiple and numerous difficulties, the supply chain worked in perfect coordination with suppliers and customers to ensure supply at all times. Due to the high turnover of our products in these channels and staff shortages in some stores, we increased the frequency of visits and also assisted in the replenishment of products. The attitude and commitment of our frontline team have been exemplary throughout the pandemic and especially in the moments of greatest uncertainty.
Pepsico has an important solidarity aspect. We understand that having been in this company for so long, it is also partly because you see yourself reflected in these values that make up Pepsico's leitmotif. In this sense, what values do you still "fall in love" with today?
PepsiCo is a company with strong caring and supportive values, and wherever we operate, we are always looking for ways to support communities and help the most vulnerable. We use our size and reach to make this happen. Possibly this culture has had a positive influence on me personally, and I value working in a purpose-driven company where there is a real focus on sustainability and people. In the most difficult moments of the pandemic, we were able to support more than 25,000 families with €1 million through the Educo Foundation and the Red Cross. In addition to this much-needed support, we donated products to health workers, volunteers and food banks. It was a very gratifying experience, and we were proud to be able to collaborate on these solidary projects.
After so many years and in a company that owns so many different products: Pepsi, Lay´s, Gatorade or Doritos, among many others, what kind of issues have given you the most headaches? Brand issues, contracts with suppliers, competition issues, advertising… Is the eternal "war with Coca-Cola" reality or a legend?
I have had the opportunity to work on a wide variety of matters ranging from corporate transactions, sponsorship contracts with celebrities and sportsmen, design of commercial and distribution networks and compliance issues, as well as organising legal teams aimed at providing an efficient service to the business. I have fond memories of the acquisitions we made in emerging markets such as Poland, Serbia, Russia, Turkey, Romania and Israel, where the sellers were family groups that had developed successful food companies. In these projects, the negotiation had an emotional component that went beyond the legal one, and close links were established with the sellers until the sales transaction materialised. It is true that there is healthy competition in the commercial field with our main competitor and in marketing campaigns that always require the intervention of the corresponding legal teams. I believe that this competition is positive, enriches both companies and makes for constant innovation in the market for the benefit of our consumers. In other areas, such as defending the sector against regulatory changes such as discriminatory taxation of soft drinks or advertising restrictions, we are on the same side of the table and working together in the employers' trade associations.
Pepsico has some of the world's top Spanish executives in its ranks. What factors are key to developing a career in a multinational like yours?
Developing a career in a global company provides many opportunities for growth while requiring the skills to navigate a complex, demanding and competitive environment. Fortunately, a large organisation like PepsiCo nurtures and promotes internal talent, and it is remarkable to see how a large part of the senior management is made up of executives who have developed their careers in the company after overcoming critical experiences and responsibilities in the food and beverage businesses in different geographical areas. I am proud that PepsiCo's global CEO is a Barcelona native who started his career at PepsiCo Spain and now leads a company that exceeds the three largest IBEX companies combined in market capitalisation. There are many factors that contribute to success in a company like PepsiCo and that are also applicable to lawyers. In this regard, I would highlight knowledge of the business, intellectual curiosity beyond the functional area, capacity for integration and collaboration in cross-functional work teams.
Finally, how is PepsiCo dealing with the economic recovery?
Despite the harshness of the current crisis, we face the future with optimism. The impact on the business is undeniable, but we can see the light at the end of the tunnel. Without a doubt, I believe PepsiCo has come out stronger because, despite all the difficulties, we have been able to adapt to the new situation in record time, incorporate a more winning mindset and accelerate our transformation in critical areas of the business. Add to that the fact that we have great brands and the best team, and I think we have reason to be positive.
Furthermore, we have been fortunate and privileged not to have stopped our activity throughout the pandemic, and moreover, to have continued with key projects and investments, such as in Spain, the launch last spring of the new Alvalle plant in Murcia, the expansion of our logistics centre in Burgos, where we have our snacks plant, as well as the incorporation of the new 100% recycled plastic Pepsi bottles, thus accelerating our commitment to sustainability.
By Desiré Vidal
To read the interview in full please download issue N.103 here.