InspiraLAw: Top 50 women in the Iberian Legal sector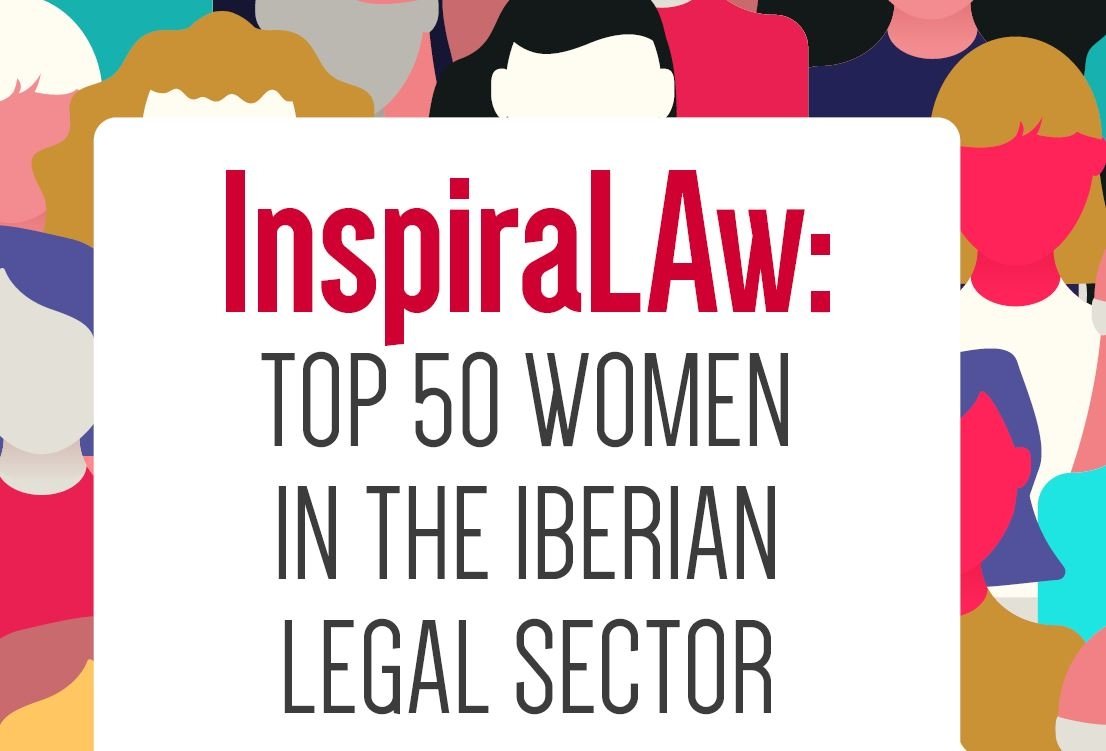 Once again this year, Iberian Lawyer wishes to recognise the important work carried out by the top women lawyers in the Iberian Peninsula, both in law firms and in-house. Our list presents, in this 2021 edition, 50 women from Spain and Portugal whose work promotes the role of women in the legal sector and in our society in general. For this list, we have taken into account their recognised specialisation in their respective practice areas, their academic work and their active membership of associations and organisations that work to promote equality and diversity in the legal sector. In addition, their careers in decision-making positions within the firms or companies and the assessment made of them by other colleagues as inspiring women have also been valued. Some of them are already veterans, and others appear for the first time in this ranking, which only aims to contribute to the great daily work that all these and many other women in the legal sector carry out.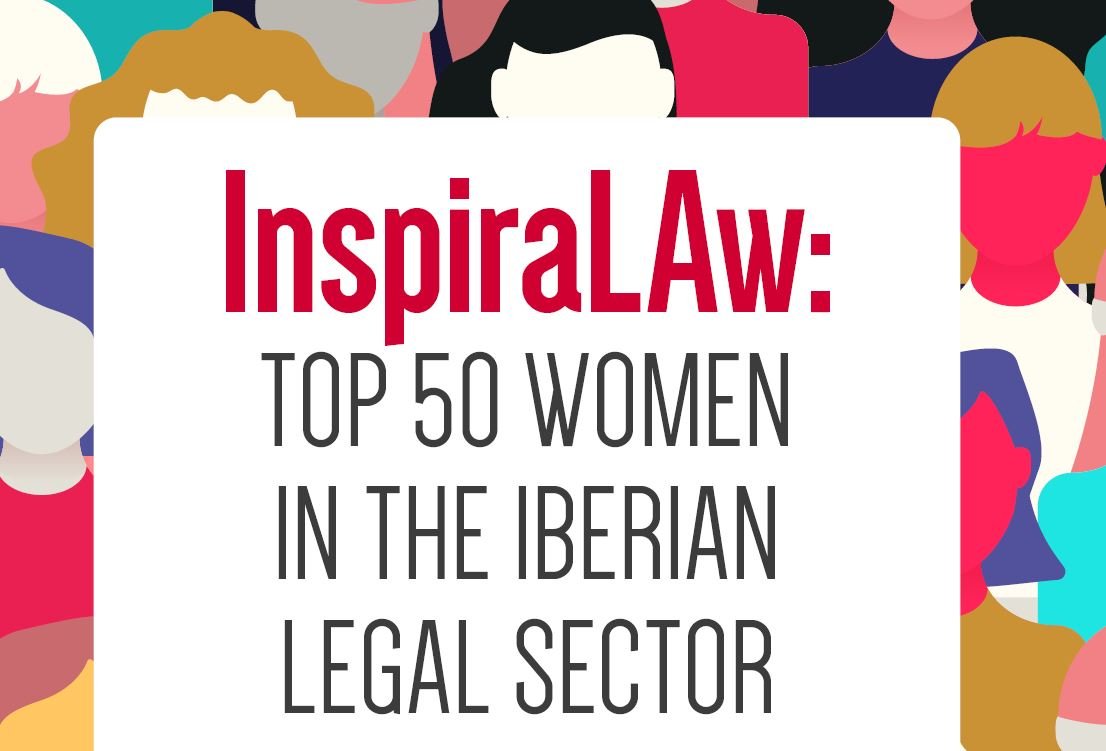 The 50 women of InspiraLAw 2021 are:
Adriana de Buerba | White-Collar Crime partner | Pérez-Llorca
Alexandra Reis | Senior counsel | Philip Morris International/Tabaqueira
Almudena Arpón de Mendivil | Commercial/TMT partner | Gómez-Acebo & Pombo
Ana Buitrago | Legal director | Amazon
Ana Isabel Montero | Legal director | Japan Tobacco International
Araceli Saenz de Navarrete | Tax partner |EY Abogados
Belén Quintas | Legal director | Indra
Carla de Abreu Lopes | Legal counsel manager | Samsung Electrónica
Carmo Sousa Machado | Chairwoman and partner| Abreu Advogados
Clara Cerdán | Secretary-general and general counsel | Grupo FerroAtlántica
Cláudia da Cruz Almeida | M&A partner | VdA
Elena Cuatrecasas | M&A partner | Cuatrecasas
Elizabeth Torrecillas Power | Valencia office managing partner | Uría Menéndez
Fernanda Matoso | Life Sciences partner | Morais Leitão
Gabriela Rodrigues Martins | Corporate partner | SRS Advogados
Isabel Charraz | Country Legal Counsel Portugal and Greece | Citibank Europe
Isabel Fernandes | General counsel | Grupo Visabeira
Isabel Lage | General counsel | Fidelidade Group
Leonor Sampaio Santos | General counsel | José de Mello Capital
Lola Conde | Legal COO | Banco Santander
Mafalda Barreto | Lisbon office managing partner | Gómez-Acebo & Pombo
Mafalda Ferreira | Public Law, Projects and Energy partner | DLA Piper ABBC
Mafalda Marcarenhas Garcia | Lead counsel | IBM
Manuela Tavares Morais | Dispute Resolution partner | PLMJ
María Echeverría-Torres | Head of Legal & Compliance | Nokia Networks

María Eugenia Gay | ICAB chair and Gay-Rosell & Solano founding partner
María Jesús González-Espejo | Managing partner | Instituto de Innovación Legal
María José López | Legal director | LaLiga
María Pilar García Guijarro | Managing partner | Watson Farley & Williams
Marlen Estévez | Litigation, Mediation & Arbitration partner | Roca Junyent
Marta Afonso Pereira | Employment partner | Linklaters
Nieves Briz | Barcelona office managing partner | Dentons
Paloma Bru | TMT and Cybersecurity Partner | Pinsent Masons
Paloma Fierro | Financial Regulatory partner | Linklaters
Patrícia Afonso Fonseca | Head of Legal | NOVO BANCO
Patricia Manca | New Law partner | PwC Tax & Legal
Pilar Menor | Global co-chair Employment DLA Piper
Rita Correia | Tax & Energy partner | Miranda & Associados
Rita Gouveia | Litigation & Arbitration partner |CMS Rui Pena & Arnaut
Rosa Espín | co-CEO | Ambar Partners
Rosa Vidal | Managing partner | BROSETA
Rosa Zarza | Labour partner | Garrigues
Ruth Breitenfeld | Head of Legal | Cepsa Trading
Sagrario Fernández | General counsel | DIA Group
Sara Molina Perez-Tomé | Digital Transformation consultant | Deloitte Legal
Stephanie Sá Silva | General counsel | TAP
Susana Guerrero | Legal director| Iberian Diageo
Teresa Méndez | Commercial/M&A counsel | Allen & Overy
Teresa Mínguez | Legal director and Compliance & Integrity officer | Porsche Ibérica
Victoria Ortega | President | General Council of Spanish Lawyers
To read the article in full please download issue N.103 here.