Iberian Lawyer hosts Special Focus Energy webinar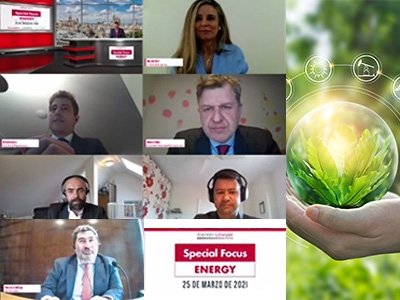 The event, organised by Iberian Lawyer was held fully online and counted on the participation of partners from prestigious law firms and energy specialists from global companies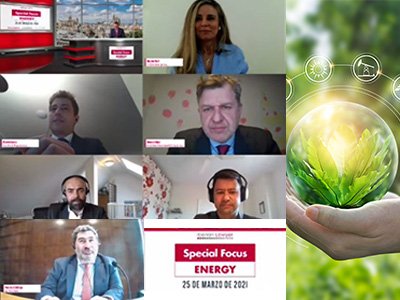 Iberian Lawyer hosted yesterday the event Special Focus Energy, an online webinar where partners from prestigious law firms and specialists from energy-focused companies, provided their views on the role of lawyers in achieving the goal of reducing climate change.
It was presented by LC Publishing Group managing director Aldo Scaringella, moderated by Iberian Legal Group chief editor Desiré Vidal, in collaboration with law firms Araoz & Rueda and Mariscal & Abogados Asociados.
The following speakers, together with the numerous online audience, contributed to an enriching conversation about this global situation that will exponentially impact the legal sector:
Alberto Álvarez (pictured second line left), partner at Mariscal & Abogados Asociados
Antonio Adami (pictured second line centre), senior manager & general counsel EMEA, Canadian Solar
Francisco Solchaga (pictured fourth line left), partner at Araoz & Rueda
Pedro Requena (pictured third line left), Legal director, Spain & Portugal, Siemens Energy
Stéphane Barthe (pictured third line centre), Legal director, Dhamma Energy
The debate was informed by contrasting and complimentary opinions from the participants, who concluded that meeting environmental objectives is a fundamental challenge, which will require a lot of effort and work from all industries and in which the legal sector will continue to be essential.