Iberian Lawyer collaborates with III Legal Millennials edition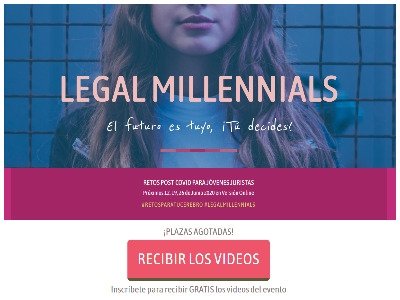 Iberian Lawyer is collaborating with III Legal Millennials edition, organized one more year, by Bbrainers and Todojuristas.com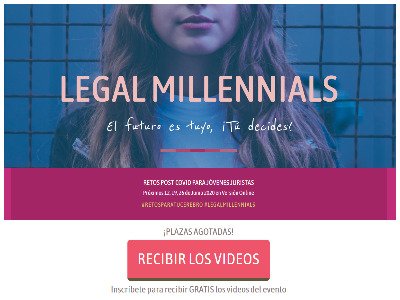 Iberian Lawyer is collaborating with the third edition of the legal market prestigious event Legal Millennials which, during three Friday sessions (June 12, 19, 26), starting tomorrow, will cover many interesting aspects of the Legal profession as the need of specialization, how to get a good job as a lawyer in this post-COVID-19 scenario or how to set up a law firm by your own.
Specifically, Iberian Lawyer will be present on June 19, with Iberian Lawyer chief editor Desiré Vidal, moderating a round table titled "The practice of the Legal Profession" that will count with the participation of the following renowned speakers:
• José María Alonso, Madrid Bar Association dean
• Mª Eugenia Gay, Barcelona Bar Association dean
• Antonio Morán Durán, Zaragoza Bar Association dean
• María González Ordoñez, senior legal director at Google Spain
• Ana Buitrago, Spain legal director, associate general counsel at Amazon
Although there are no spots available, people interested in the content of the sessions can register on legalmillennials.com to access to a free recorded video copy.
You can view the whole event programme here.