Clifford Chance advises KKR on €1.5bn bolt-on acquisition by Telxius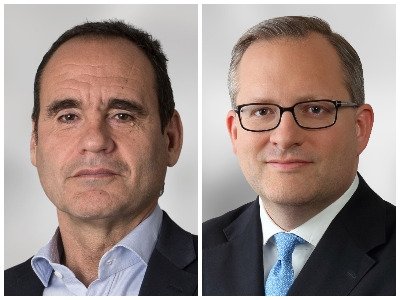 Telxius has agreed to acquire, from Telefonica's subsidiary in Germany (O2 Deutschland), circa 10,100 mobile sites in Germany for €1.5 billion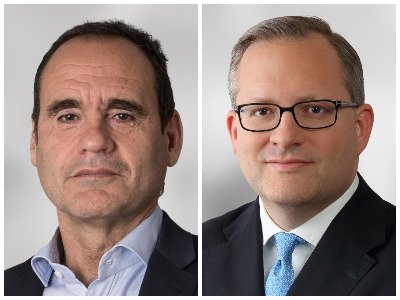 The deal also includes a built-to-suit undertaking by means of which Telxius will build 2,400 new sites in Germany in the next four years so that O2 Deutschland can rapidly scale its tower footprint to meet existing obligations with the German government.
The €1.5 billion consideration will be mainly funded by a capital increase of Telxius to be subscribed by its existing shareholders. In 2017, KKR acquired a 40% stake in Telxius, Telefónica's global telecommunications infrastructure company. The Spanish telecom giant retains an indirect controlling stake in Telxius, through a partnership with Pontegadea (Amancio Ortega's investment platform).
Clifford Chance multijurisdictional team advising KKR was led from Madrid and Frankfurt by Corporate partners Javier Amantegui (pictured left), Frederik Mühl (pictured right) and Samir Azzouzi and senior associate Jorge Martín Sainz. The team advised on Spanish law matters Daniel García and Laura Geli, from Corporate; Rodrigo Uría and Juan Puras, from Finance; and Jaime Almenar and Octavio Canseco, from Regulatory; German law matters Gerd Hegele, from Corporate; Dennis Blechinger and Amrei Fuder, from Real Estate; and Dimitri Slobodenjuk, from Regulatory; and Luxembourg law matters Christian Kremer, Mélissa Kdyem and Nina Aymé, from Corporate; and Marc Mehlen, Veronika Kaszas and Tjasa Perger, from Finance.