Google, PepsiCo, HP and Volkswagen lawyers among winners at Iberian Lawyer Gold Awards
24/10/2018
95

9 minutes read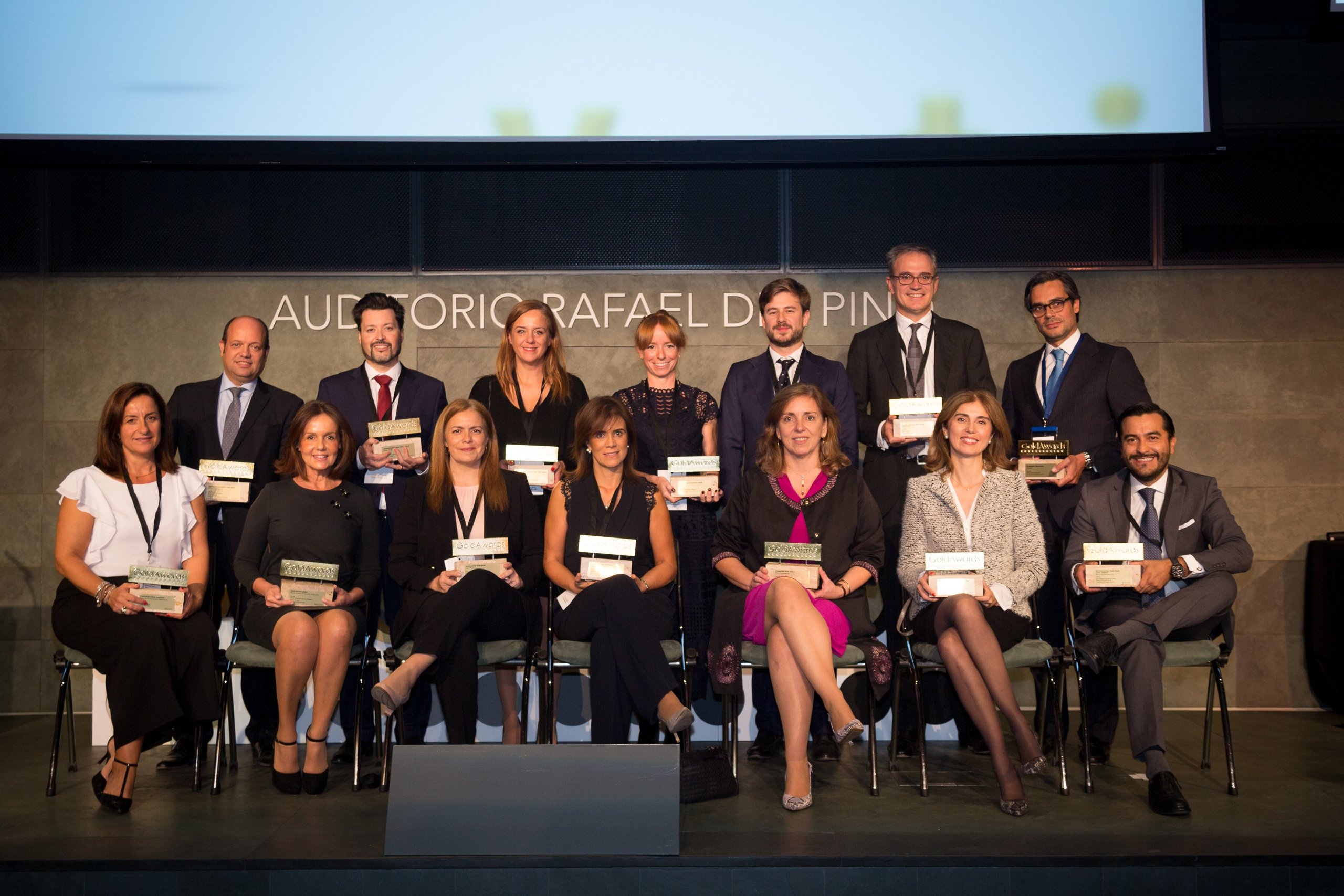 Lawyers from Google, PepsiCo, HP and Volkswagen were among the winners at the 2018 Iberian Lawyer Gold Awards.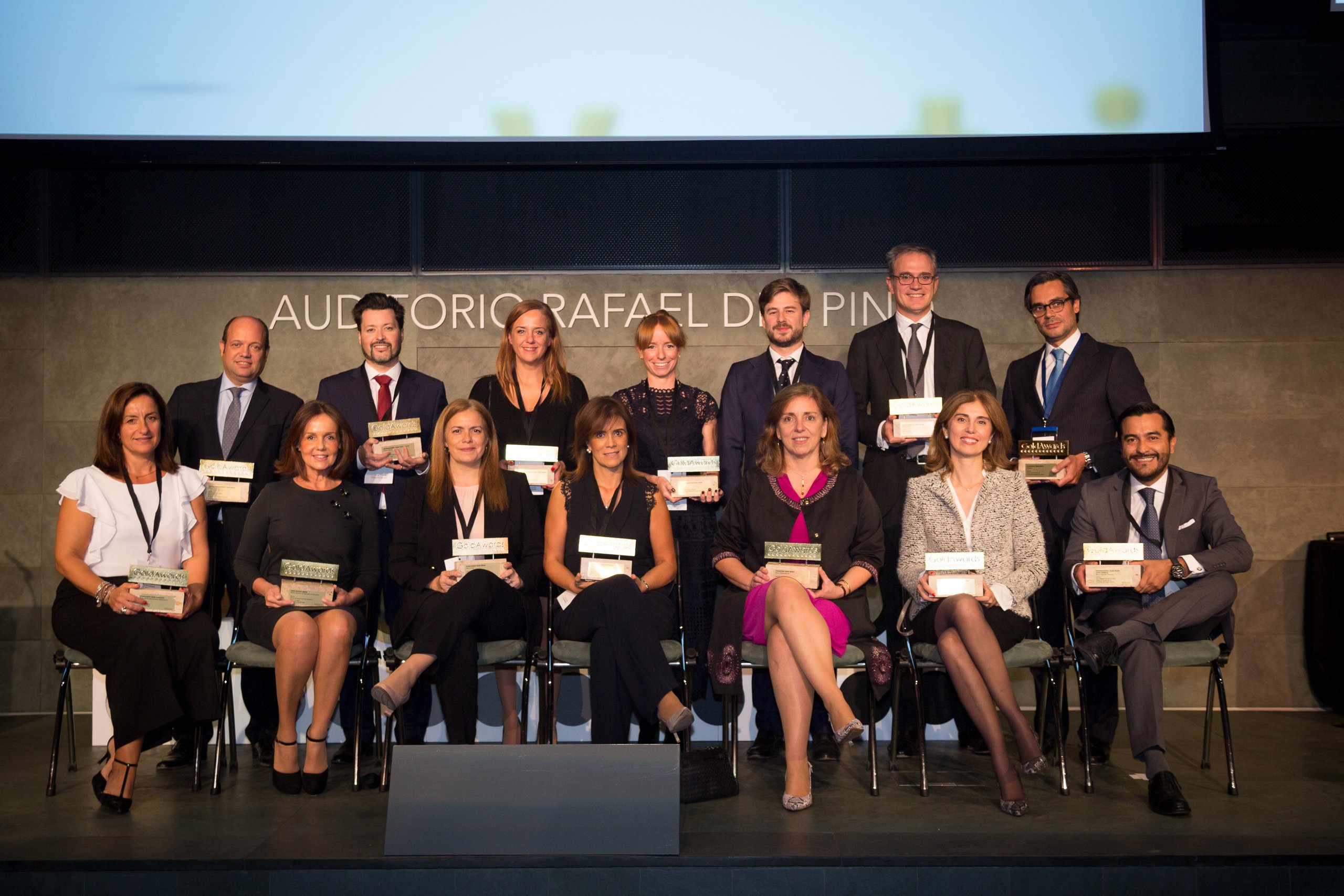 See more details about the winners in the Gold Awards Ceremony report HERE
Legal and compliance teams from Banco Santander, Seat Group and Banco Sabadell were also recognised at the ceremony, which was held this evening in Madrid.
Meanwhile, the 'Lawyer of the Year' Award was won by BBVA general counsel Eduardo Arbizu.
The Gold Awards recognise excellence among legal and compliance professionals working for Spanish and Portuguese businesses at home and abroad or working for the Iberian arms of international companies.
The Google legal team led by Spain and Portugal head of legal María González Ordóñez won the 'Legal Team of the Year Spain' award, while Pepsi Co's team – led by south west Europe senior counsel Carmen Neira – won the 'Competition Regulatory Team Iberia' prize. Meanwhile, the 'Portugal Legal Team of the Year' award was won by the Volkswagen Financial Services team led by head of legal & compliance Patricia Mendes.
A Banco Santander team led by Julia Bayón won the 'Financing Team – Iberia' award, while the 'Compliance Team Spain' prize was given to the Seat Group team led by chief compliance & integrity officer Sandra Olivera Cervantes. The 'International Team – Focus Latin America' award was won by a Banco Sabadell team led by head of commercial legal affairs Luis Alberto Cárdenas Díaz. Around 200 guests attended the ceremony. For full coverage of the awards, visit www.iberianlawyer.com
CORPORATE TEAM SPAIN
WINNER: Abengoa – led by Jose Luis Luna García, head of legal
Finalists: Banco Santander – led by Javier Illescas, head of corporate legal; Azora – led by María Luisa Vara, general counsel; NH Hotel Group – led by Tamara Wegmann, senior vice-president compliance & data privacy
CORPORATE TEAM PORTUGAL
WINNER: Grupo Visabeira SGPS – led by Isabel Fernandes, head of legal & secretary of the board
Finalists: PME Investimentos – led by André Nobre, head of legal & compliance; Samsung Electrónica Portuguesa – led by Carla López, legal counsel manager; Novo Banco – led by Patrícia Afonso Fonseca, head of legal
DISPUTE MANAGEMENT TEAM – IBERIA
WINNER: HP Inc – led by Javier Ramírez Iglesias, vice president & associated general gounsel
Finalists: Técnicas Reunidas – led by Alma Gómez Valdés, deputy director legal department; Siemens Gamesa Renewable Energy – led by Carlos J Gutiérrez García, chief counsel – litigation; Thyssenkrupp Elevadores (OU Iberia & Africa) – led by Carlos Menor Gómez, head of legal
FINANCING TEAM – IBERIA
WINNER: Banco Santander – led by Julia Bayón, head of corporate & investment banking legal
Finalists: Applus – led by Eva Argilés, general counsel; BBVA – led by Verónica Enciso Losilla, head of global finance legal services
COMPETITION/REGULATORY TEAM – IBERIA
WINNER: PepsiCo – led by Carmen Neira, senior counsel south west Europe
Finalists: ISDIN – led by Ainhoa Madrazo, general counsel; Citibank Europe – led by Isabel Charraz, country legal counsel
COMPLIANCE TEAM SPAIN
WINNER: Seat Group – led by Sandra Olivera Cervantes, chief compliance & integrity officer
Finalists: Bayer Iberia – led by Julieta Acuña Álvarez-Uría, head of legal & secretary of the board; Siemens Gamesa Renewable Energy – led by Germán González Avecilla, chief compliance officer; UniCredit – led by Silvia Madrid, head of legal & compliance
COMPLIANCE TEAM PORTUGAL
WINNER: Philip Morris International (Tabaqueira) – led by Alexandra Reis, senior counsel
Finalists: ANA – Aeroportos De Portugal – led by Francisco Sebastian, head of legal; Banco Santander Consumer Portugal – led by Nuno Moraes Bastos, chief legal and compliance officer
DATA PRIVACY – IBERIA
WINNER: Nokia Solutions and Networks Corporation – led by Maria Echeverria Torres, head of legal and compliance Europe
Finalists: Farmaindustria – led by Lourdes Fraguas Gadea, general secretary & head of legal; Privalia – led by Margarita Mínguez, head of legal
TECHNOLOGY & INNOVATION IN THE LEGAL SECTOR – IBERIA
WINNER: Banco Santander – led by Carmen Fradejas Ufano, legal director of innovation and payment services
Finalists: Banco Santander – led by Gloria Sánchez Soriano, head of transformation – legal department; Insudpharma – led by Sandra Martín Morán, general counsel
INTERNATIONAL TEAM – FOCUS AFRICA
WINNER: Casais Group – led by Manuel Luís Gonçalves, head of legal
Finalists: Thyssenkrupp Elevadores – led by Carlos Menor Gómez, head of legal; Grupo Visabeira – led by Isabel Fernándes, head of legal & secretary of the board; Alten Renewable Energy – led by Javier Prados Mateos, general counsel & company secretary
INTERNATIONAL TEAM – FOCUS LATIN AMERICA
WINNER: Banco Sabadell – led by Luis Alberto Cárdenas Díaz, head of corporate and commercial legal affairs
Finalists: Alten Renewable Energy – led by Javier Prados Mateos, general counsel & company secretary; Aena – led by Juan Carlos Alfonso Rubio, general secretary and secretary of the board
PORTUGAL LEGAL TEAM OF THE YEAR
WINNER: Volkswagen Financial Services – led by Patricia Mendes, head of legal & compliance
Finalists: PME investimentos – led by André Fernandes Nobre, head of legal & compliance; The Navigator Company – led by António Neto Alves, legal counsel and company secretary; ANA – Aeroportos De Portugal – led by Francisco Sebastian, head of legal
SPAIN LEGAL TEAM OF THE YEAR
WINNER: Google – led by María González Ordóñez, head of legal Spain, Portugal, UK, Israel and SSA
Finalists: Danone – led by Francesc Casajuana Cuscó, general counsel; Aena – led by Juan Carlos Alfonso Rubio, general secretary and secretary of the board; Bayer Iberia – led by
Julieta Acuña Álvarez-Uría, head of law, compliance officer, data privacy and secretary of the board
LAWYER OF THE YEAR 2018 – IBERIA
WINNER: Eduardo Arbizu, general counsel, BBVA Group
Finalists: Carlos Martins Ferreira, group general counsel and company secretary, Jeronimo Martins; José Julio Figueroa, head of legal, Acciona Energía; Maria Luz Medrano, group vice general counsel & corporate legal services, Telefónica