Freshfields advises MásMóvil on talks with Orange to merge units
10/03/2022
173

3 minutes read
Freshfields has advises Masmovil on the exclusive discussions with Orange to combine their telecoms business in Spain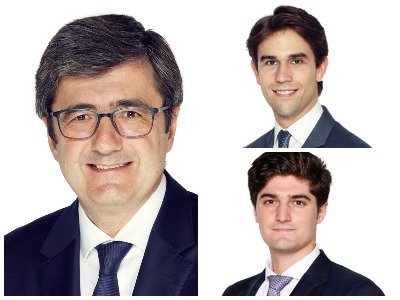 Freshfields has advises Másmóvil Ibercom, S.A.U. on the exclusive discussions with Orange to combine their telecoms business in Spain by means of the incorporation of a 50-50 joint venture with a combined enterprise valuation of approximately €19.6bn.
The transaction is expected to be signed in the following months and should close by Q2 2023, subject to the obtention of any applicable administrative, competition or regulatory authorizations.
"The Joint Venture would bring together the assets, capabilities and teams of the two companies in Spain, building on highly complementary business models as well as an existing successful collaboration, to serve 4.0+3.1 (3) million fixed customers (of which 3.0+2.6 convergent), 11.5+8.7 contract mobile customers and close to 1.5 million TV customers", Orange said in a press release.
This Joint Venture is expected to generate relevant synergies which should reach an annual run rate in excess of €450m from the third year post closing onwards.
Meinrad Spenger, CEO of MásMóvil, commented: "To assure leading telecom infrastructure in 5G and FTTH as well as outstanding service in Spain, we need strong operators with sustainable business models. The combination of Orange and MásMóvil would be beneficial for the consumers, the telecom sector and the Spanish society as a whole."
The Freshfields team involved in the transaction was Global Transactions Corporate led by Armando Albarrán (pictured left) (partner) with support from associates Mario Pacini (pictured top right), Javier Sánchez-Valiente (pictured bottom right) and Iñigo Ríos.
Uría Menéndez advised Masmovil Ibercom with Gabriel Núñez, David López Pombo and Álvaro López Hernández.
Perez-LlorcaView Álvaro López Hernández's profile.Perez-LlorcaPérez-Llorca advised Masmovil Ibercom with Pablo Figueroa, Juan Jiménez-Laiglesia and Alejandra González-Concheir.