Former Spanish deputy PM joins Cuatrecasas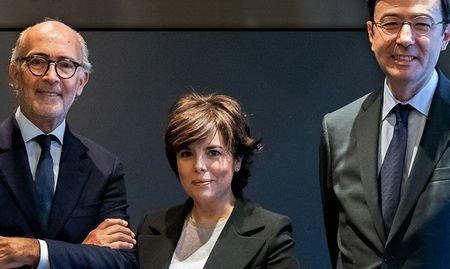 Former Spanish deputy prime minister Soraya Sáenz de Santamaría has joined Cuatrecasas as a partner.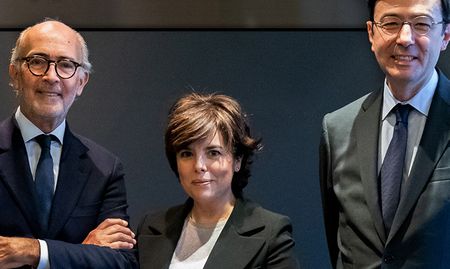 Sáenz de Santamaría (pictured with Cuatrecasas senior partner Rafael Fontana, left, and managing partner Jorge Badia, right) will lead the firm's corporate compliance practice.
With a law degree from the University of Valladolid, Sáenz de Santamaría joined the State Bar Association in 1999. In addition to being the former deputy prime minister, she has been a cabinet minister with responsibility for the Spanish territories.
She said: "I am delighted to return to practicing law together with the magnificent team of Cuatrecasas professionals, from whom I hope to continue learning for years to come."
Cuatrecasas senior partner Rafa Fontana said Sáenz de Santamaría was "an exceptional lawyer who has shown her value and great management skills throughout her professional career. The partners of the firm are very happy that she has decided to renew her commitment to the legal profession with Cuatrecasas. We are convinced that her enormous talent will be highly valued by clients who need comprehensive advice in corporate compliance."