EY Abogados promotes five to partner
09/08/2021
78

5 minutes read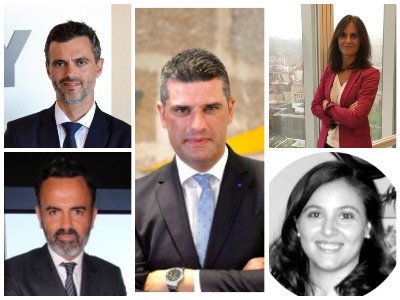 EY Abogados has promoted five new partners as part of 22 promotions among the different business units of EY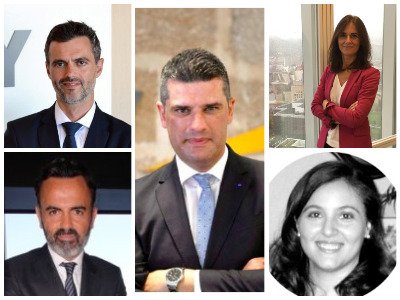 EY has consolidated its growth during the past financial year with the promotion of 22 professionals to partner. Four of them in Strategy and Transactions (SaT), three in Assurance, six in Consulting, four in Financial Services, five in Legal and four in FSO.
With these promotions, EY strengthens its position in providing comprehensive, high value-added advice that allows companies to make the right decisions to face the future and the growth of their businesses in the post-pandemic stage that is opening up. In this new scenario, among their tasks, the new partners will be part of the Firm's multidisciplinary teams, specialised in guiding companies and accelerating their transformation processes (EY Transforma), or in those aimed at advising on the management and achievement of EUNextGen funds, among others.
José María Remacha, Macarena de Abiega, Emilio Margallo, Isabel Hidalgo and Marcos Piñeiro, are the new partners of EY Abogados.
José María Remacha (pictured top left) heads the International Tax and Transfer Pricing practice in the Barcelona office, where he advises on International Restructuring, Tax risk detection, Transfer Pricing policies, documentation of related-party transactions, Tax inspections, appeals before the courts, negotiation procedures with the administration (APAs) and amicable procedures (MAPs). Macarena de Abiega (pictured top right) is a partner at EY Abogados in Bilbao and is in charge of a team of 20 people. She specialises in Corporate Taxation, International Taxation and Due Diligence, among others. Emilio Margallo (pictured bottom left) heads the Global Compliance & Reporting department in the Barcelona office. With more than 25 years of experience, he has specialised in National and International Taxation, Corporate Reorganisation processes, Wealth Planning and Compliance services in the areas of Accounting and Finance, Reporting, Tax Compliance, Back Office and Human Resources. Isabel Hidalgo (pictured bottom right) has led the Spain Tax Desk team in New York from 2018 until now and has 15 years of experience in the International Tax area, having participated in cross-border investment structuring. Marcos Piñeiro (pictured centre) is from now on partner in charge of the Tax area of the EY Abogados office in Galicia and has extensive experience in advising numerous companies in Galicia in the field of Tax and Accounting advice. He has participated in numerous projects related to the specialisation of Transfer Pricing.
Federico Linares, chairman of EY Spain, defines the new 22 partners of the firm as "people with talent forged through passion, confidence building, innovation and generosity, but also with the humility, honesty and integrity that are so important to lead the world we live in. People who, thanks to their effort and commitment, have continued to advance in their careers and are now reaping the rewards of their careers."
Along with these 22 new partners, EY Spain has promoted a total of 764 professionals in all categories within the firm this year: 13 directors, 88 senior managers, 179 managers and 484 seniors. These promotions "are part of EY's commitment to growth and are the result of the extraordinary effort and excellent results of its professionals over the course of a year in which they have made an extraordinary effort to continue to maintain the standards of quality and high added value in the services that the firm provides to its clients," concludes the chairman of EY.
EY has 4,600 professionals in its fourteen offices in Spain and is the Big4 with the highest growth in the past year: 8.3% to reach €574.4 million. The firm has recently been chosen as the new auditor for companies such as BBVA, Inditex and Red Eléctrica, which it will begin auditing in the coming months.
The other new partners, by business lines, are:
Anca Butoi, Koldo San Cristóbal, Luis Gago and Antonio Martínez, new partners of SaT.
Víctor Esteban, Alexandra Pérez and Roberto Descalzo, new Assurance partners.
Joan Sensada, Enrique Manso, Luis María Bautista, Francisco Estrela, Jorge Capilla and Macarena Gutiérrez, new partners of EY Consulting.
Tatiana de Cubas and Silvia Alonso, partners of FSO (Financial Services Office) of TAX and Carlos Serrano and Diego García, partners of FSO Consulting.