EY Abogados advises Applus+ on the acquisition of Entidad IDV Madrid
26/04/2022
219

2 minutes read
EY Abogados advises Applus+ on the acquisition of Entidad IDV Madrid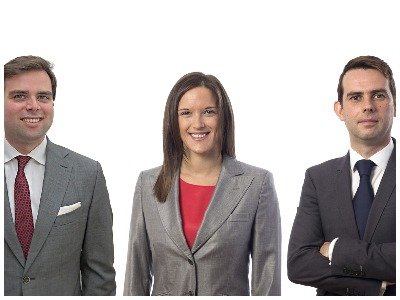 EY Abogados has advised Spanish multinational Applus+ on the acquisition of Entidad IDV Madrid ("IDV"). IDV is a company that operates three vehicle inspection stations in the Spanish capital.
As a result of this transaction, Applus+, a leader in the inspection, testing and certification sector, now has nine vehicle inspection stations in Madrid. It is also the company that carries out the largest number of inspections in Spain and in the region.
The EY Abogados Legal, Tax and Labour teams involved in this transaction were formed by Susana Gómez Badiola (pictured top left), Corporate M&A and Private Equity Partner, Raúl García (pictured bottom right), Labour and Social Security Partner, Elena Sánchez (pictured bottom left), Tax M&A Partner, together with the members of their respective teams.
The EY Finance team involved in this transaction was formed by Mar Ares (pictured top right), Partner of SaT, together with her team.