Cuatrecasas promotes 3 new partners and 1 new counsel in Portugal
17/04/2020
48

2 minutes read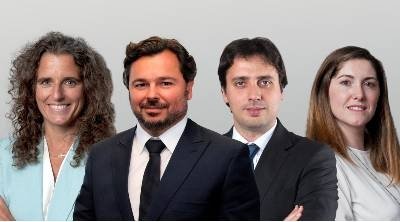 Cuatrecasas appoints three Portuguese partners and one counsel out of 14 promotions on a global level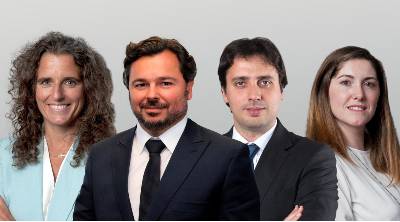 The Portuguese lawyers Sara Quaresma (pictured first from left) from Real Estate, Pedro Marques Bom (pictured second from left), from EU/Competition, and Pedro Vidal Matos (pictured third from left), fromTax, are now partners. Ana Sofia Silva( pictured first from right) from Banking and Finance, is promoted to counsel.
Maria João Ricou, managing partner of Cuatrecasas in Portugal, says that "these appointments of new partners and counsel, as well as the internal promotions of lawyers in all other categories, take place annually and, this year, despite the adverse circumstances we went through, was no exception."
Cuatrecasas assures that supporting talent is essential for the future. "The firm does not stop and has full confidence in its ability to face future challenges, and is convinced that, to this end, it is essential to continue to support and recognize talent and to invest in the career development of its professionals", says Maria João Ricou.