Cuatrecasas advises UCI on the operation and creation of €565m fund
05/04/2022
89

2 minutes read
Cuatrecasas has advised Unión de Créditos Inmobiliarios on the operation and creation of a €565 million fund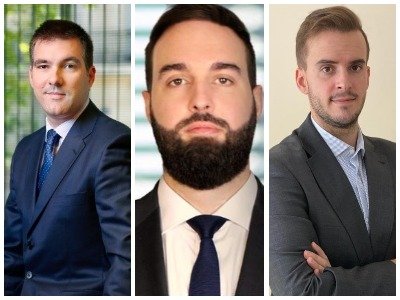 Cuatrecasas has advised Unión de Créditos Inmobiliarios (UCI) on the securitisation operation "RMBS PRADO X", the registration of the prospectus and the constitution of a securitisation fund for an amount of 565 million euros. This operation will allow UCI to offer new mortgage loans to individuals for the purchase of houses and the renovation of buildings.
The securitisation is classified as "simple, transparent and standardised" (STS) under European securitisation regulations, and the interest rate risk is covered by an interest rate swap (ISDA subject to English law).
The information brochure was registered with the National Securities Market Commission (CNMV) on March 24, 2022. In addition, Banco Santander (Corporate & Investment Banking) and BNP Paribas act as placement entities.
The team that has participated in the operation has been led by Cuatrecasas' lawyers (pictured from left to right): Miguel Cruz, Jaime Juan Rodríguez and Jerónimo Poza.