ESCURA moves headquarters in Barcelona and Madrid to new offices
05/04/2022
112

2 minutes read
The new ESCURA offices are located at calle Comte Urgell 240 Barcelona) and Avenida del General Perón, 29 (Madrid)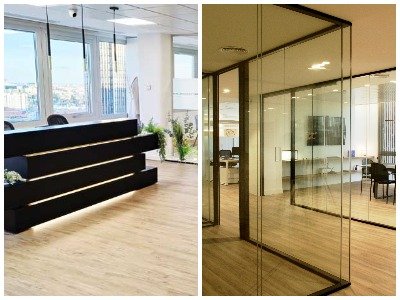 The ESCURA law firm has just completed the transfer of its offices in Barcelona and Madrid. A novelty that goes beyond a change of location, but rather represents a strategic decision in its commitment to growth.
The managing partner of ESCURA, Fernando Escura, assures that, "the change of office is a great challenge for ESCURA. For historical reasons, ESCURA had its professionals dispersed both in Barcelona and in Madrid in different offices. We have managed to unify in both offices all professionals in the same location with the operational advantages and professional synergies that this entails".
In Barcelona, ​​where the ESCURA office was opened in 1905, the firm moved from calle Londres 43 to calle Comte Urgell 240, 7º B, where a new stage began with state-of-the-art offices at a technological level.
In addition, with the unification of the offices in Barcelona and Madrid, the structure of the legal department is modified, thus creating three large areas: Corporate, Compliance and Litigation. These three large areas will integrate the different professionals in their commercial, litigation, arbitration, labor, data protection, criminal compliance, money laundering prevention and equality plan specialties. This restructuring follows the trend of large international organisations, which, maintaining the specialty of professionals, offer those advisory services that the client requires in a comprehensive manner.
The Madrid office, opened in 2003, moved from a traditional office in the Salamanca district (Calle Serrano, 63) to the Castellana-Bernabéu Business Center (Avenida del General Perón, 29, 16th floor), a center that has state-of-the-art tools in its facilities.