Clifford advises HOCHTIEF on takeover bid for CIMIC in Australia
24/02/2022
82

2 minutes read
Clifford Chance has advised HOCHTIEF on the takeover bid for the entire share capital of CIMIC in Australia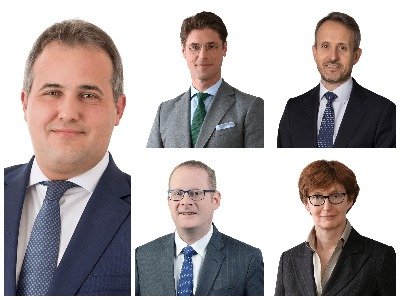 A multi-jurisdictional team from Clifford Chance has advised HOCHTIEF, a subsidiary of ACS, on the launch of a takeover bid for the entire share capital of the Australian company CIMIC, offering a cash price per share of A$22.
The ACS Group currently holds 78.58% of CIMIC's share capital and is targeting its offer at the remaining shareholders holding 21.42%. On this basis, the amount offered to HOCHTIEF shareholders amounts to AUD 1.46 billion (approx. €940 million).
The advice provided was on the legal aspects of the transaction, including commercial matters, negotiating and obtaining financing for the transaction and advising on takeover bids under Australian law.
The Clifford Chance team was led by partners Luis Alonso (pictured clockwise from left) (Corporate, Madrid) and Thomas Krecek (Corporate, Frankfurt) led a multi-disciplinary team supported by a number of the firm's lawyers in Spain, Germany and Australia, including partners Epifanio Pérez (Finance, Madrid), Bettina Steinhauer (Finance, Frankfurt), Christian Vogel (Corporate, Frankfurt), David Clee (Corporate, Sydney) and Elizabeth Hundt Russell (Finance, Sydney).