Bird & Bird strengthens Human Resources area
15/03/2022
86

2 minutes read
Bird & Bird has announced the appointment of Julia Fernández Pita to lead the HR practice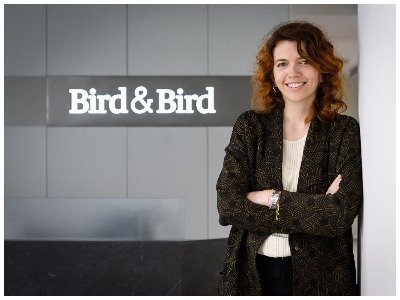 Bird & Bird has announced the appointment of Julia Fernández Pita (pictured) to lead the HR practice and strengthen internal alignment with the firm's strategic objectives.
Fernández Pita joins the international firm after a 15-year career in HR focused on talent management and development. Julia has developed her career in the HR department of the international firm Hogan Lovells, as head of the Careers department at Centro de Estudios Garrigues and has led the management and acquisition of talent for the Spanish logistics group Boyacá. She holds a degree in Philosophy from the University of Deusto and a Master's degree in Human Resources from Centro de Estudios Garrigues.
Coral Yáñez and Isidro del Moral, managing partners of the firm, said: "The incorporation of Julia is a further step in the professionalisation of the management of our team due to the rapid growth we have experienced in recent years. It will help us to continue to improve our internal policies and to continue to attract the best talent.
Julia Fernández said: "This is a great opportunity to boost the HR department at a very exciting time for the firm in Spain. We have what it takes to make it a success.
Bird & Bird's Madrid office has an ambitious organic growth project. It currently has 16 partners and more than 80 lawyers. By 2024 the goal is to reach 20 partners and between 110 and 120 lawyers.