Araoz & Rueda promotes two partners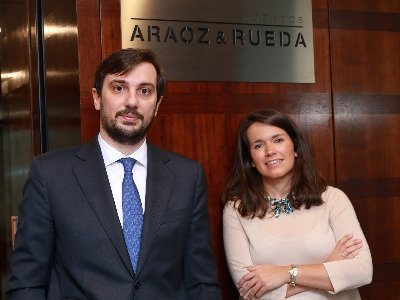 Araoz & Rueda has appointed Clara Mañoso (Labour) and Guillermo Bueno (Corporate/M&A) as new partners of the firm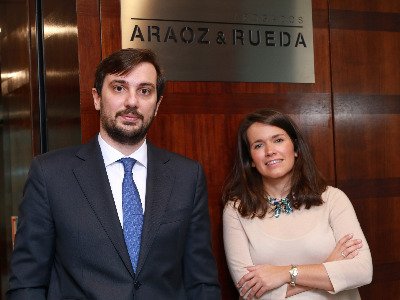 These appointments are part of the firm's commitment to retaining the best talent and boosting the internal career plan.
Clara Mañoso (pictured right) holds a degree in Law and Economics from the Universidad CEU San Pablo. Prior to joining Araoz & Rueda in 2011, Clara Mañoso worked as an associate in the Labour Department of Gómez-Acebo & Pombo. She has considerable experience advising national and multinational clients on all kind of Labour matters, including those arising from the acquisition of companies and relating to senior management. She regularly acts in judicial proceedings before the Labour courts and Labour authorities, advising also on the preparation of collective procedures (workforce restructurings, collective dismissals, and temporary suspension of contracts).
Guillermo Bueno (pictured left) specialises in all kind of M&A and Capital Markets transactions in different sectors (financial, health, telecommunications, internet, real estate, transport, etc.), advising clients on Corporate and Corporate Governance matters, and acting, in many cases, as secretary to the Board of Directors. Before joining the Corporate department of Araoz & Rueda in 2013, he worked as an associate in the M&A department of Uría Menéndez. He is a Law graduate from the Universidad Pompeu Fabra and also holds an LL.M. from the Instituto de Empresa.
Pedro Rueda, managing partner of Araoz & Rueda, highlighted "the great experience, professional competence and commitment to the firm of Clara and Guillermo, faithful to the values of the firm." He also added that "their promotion was mandatory and aligned with our commitment to boosting the internal career plan of our lawyers."