Andersen adds Public & Regulatory partner from ONTIER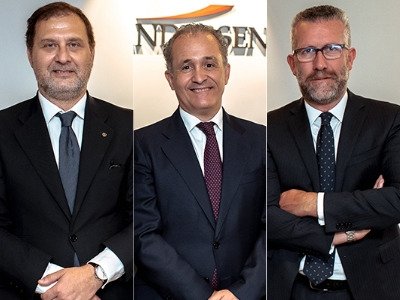 Andersen has incorporated Pedro Rubio, who joins from ONTIER, as a partner to strengthen the Public and Regulatory Law department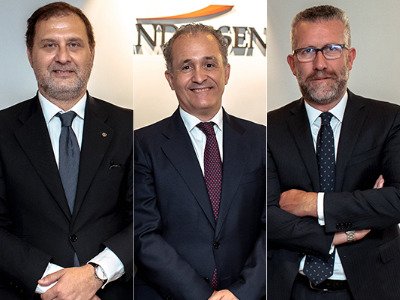 Andersen has hired Pedro Rubio (pictured centre) as a partner in the Public and Regulatory Law area, thus reinforcing the capabilities of this area in the Madrid office. The department, led by José Vicente Morote, co-managing partner of Andersen in Spain, now has five partners in the Madrid office and eight at national level. With this incorporation, it consolidates its position as a reference area within the firm and reinforces its firm will to continue growing with top-quality professionals, as is the case of Pedro Rubio.
Pedro Rubio holds a degree in Law from the Universidad de Deusto and has more than 25 years of experience in which he has been involved in the Legal advice and management of operations and Legal proceedings of significant relevance both in Spain and before the General Court of the European Union, in matters of expropriation, public procurement, cartels of manifest relevance, resolution of credit institutions, energy and asset-liability proceedings. He is recognised as a leading lawyer in Public Law by the most prestigious legal directories and is a member of the academic faculty of the Instituto de la Empresa.
He previously worked at Cuatrecasas and at Ramón Hermosilla, where he was a partner. He joins Andersen from ONTIER, where he has been a partner and head of the Regulatory and Public Law department in the firm's Madrid office.
On Rubio´s incorporation, the managing partners of Andersen in Spain, José Vicente Morote (pictured right) and Íñigo Rodríguez-Sastre (pictured left) have highlighted: "Andersen's Public department increases its capabilities, adding a team of more than 30 professionals in Spain covering all areas of the Public and Regulatory field, with great specialisation in energy, telecommunications, mobility, urban planning, environment and public aid. Our Public and Regulatory Law department, with an internal sectorial organisation, is one of the most highly specialised in the market, and the arrival of Pedro Rubio, a great professional with a proven track record, will undoubtedly contribute to improving it."