Abreu reinforces team with eight new associates
22/02/2022
103

2 minutes read
Abreu Advogados has reinforced its team with eight new associate lawyers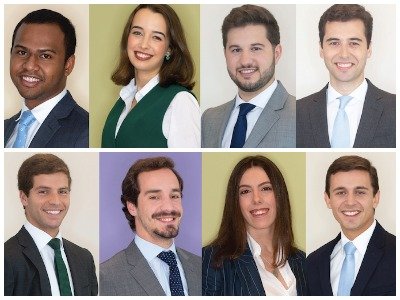 Abreu Advogados has promoted eight trainees to associate lawyers, after successfully completing the firm's traineeship programme. With this round of promotions, Abreu Advogados continues its investment policy on the younger generation.
The most recent associate lawyers have completed, over the past two years, the traineeship programme at Abreu, where they had the opportunity to work in several practice areas, with the personalised support of the firm's teams, in a model designed to enhance the development of their skills and qualities.
The new associate lawyers are Benigno Guterres (Timor-Leste Desk); Cláudia Ribeiro da Silva (Employment); Daniel Santos Almeida (Public and Environment); Francisco Mendes Amaral (Corporate and M&A); Francisco Rodeia Gomes (Tax); Francisco de Ornelas Matias (Litigation & Arbitration); Ivone Moreira da Costa (Tax) and Rafael Silva Teopisto (Litigation & Arbitration).
Abreu Advogados recently launched the recruitment campaign "People like you", an innovative initiative that gives a more human and close perspective of each candidate, where the various moments and initiatives are adjusted to the profile of each one. This perspective is then continued throughout the traineeship period, which is now ending for these eight associate lawyers.
With these eight promotions, the firm reinforces its team in various practice areas, in line with its strategy of growth.