PRA creates exclusive economic unit for the Health, Pharmacy and Biotechnology sectors
23/02/2022
85

2 minutes read
PRA has created a new economic unit, led by partner, Daniel Torres Gonçalves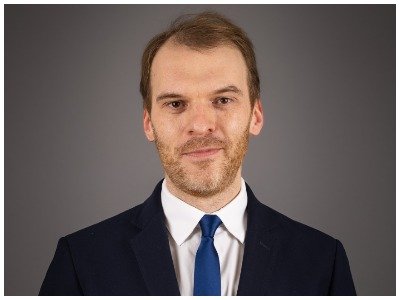 The law firm PRA – Raposo, Sá Miranda & Associados has just launched its fifth economic unit, totally dedicated to the areas of Health, Pharmacy and Biotechnology. The economic unit will be led by the partner of PRA, Daniel Torres Gonçalves.
A spokesperson fom the firm said: "The importance of the Health area in the economy and in society, motivated the creation of these integrated services that come to encompass its various aspects, from regulation, licensing and conventions; medical negligence and contracts involving healthcare providers; or marketing authorisations for medicinal products, medical cannabis, clinical trials, food supplements and cosmetics."
"Health is a sector of fundamental importance in society and in the economy, so, attentive to the ecosystem that surrounds us, we feel the need, on the part of our clients and partners, to create a new economic unit adapted to the needs of this fundamental sector, having based on a vision of the future, which faces and encompasses the new medical technologies that are here to stay," explains Daniel Torres Gonçalves.
Medical devices will also be under the responsibility of the most recent Economic Unit, as well as wearables, apps and artificial intelligence, with PRA acting in terms of licensing, intellectual property and confidentiality and exclusivity agreements.
The economic unit of Health, Pharmacy and Biotechnology is added to four others, namely Transport, Entertainment, Bodily Injury and Asset Management.