2019 Revenue ranking: Portugal in numbers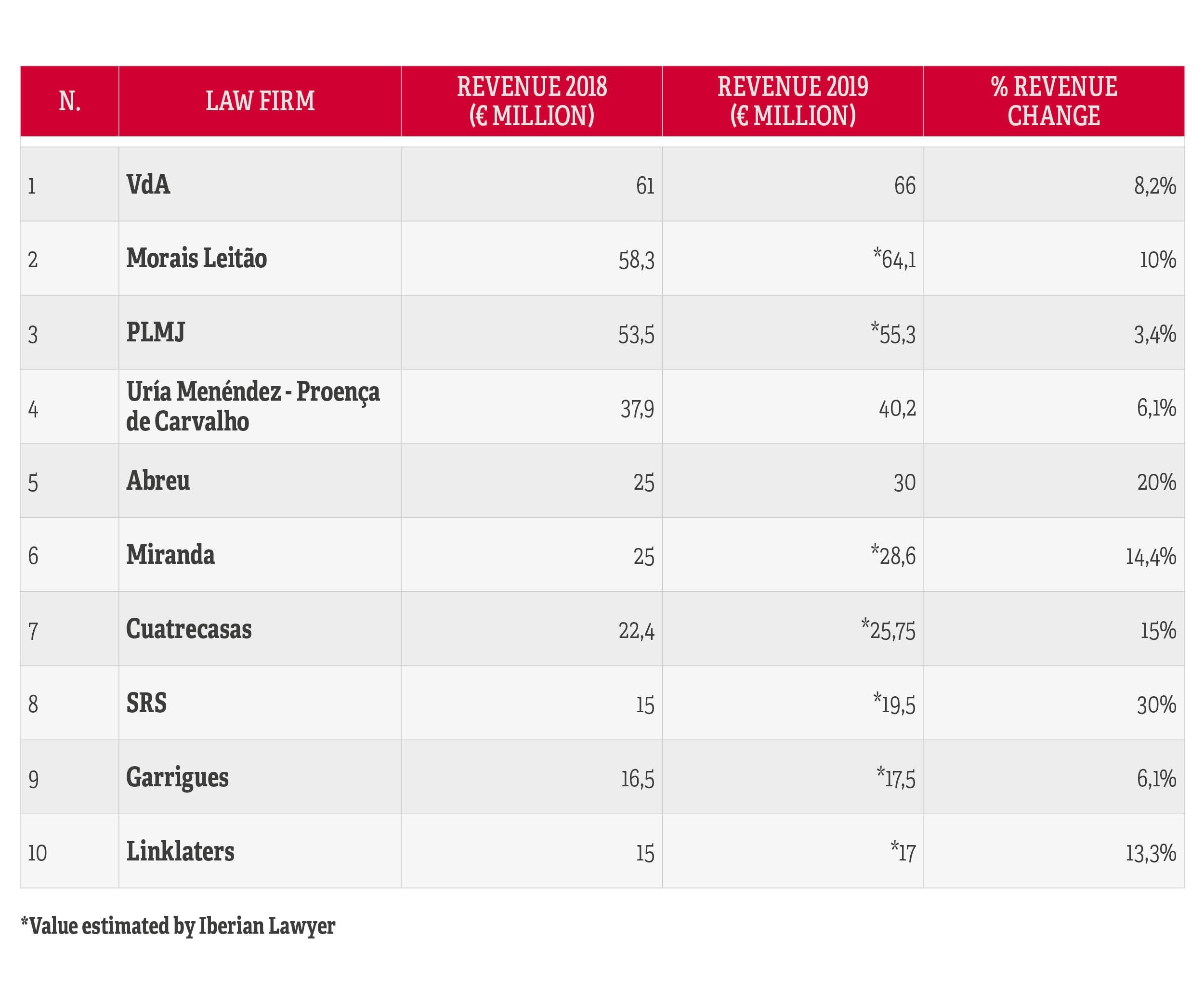 Iberian Lawyer´s research reveals Portugal 2019 Top 30 law firms by revenue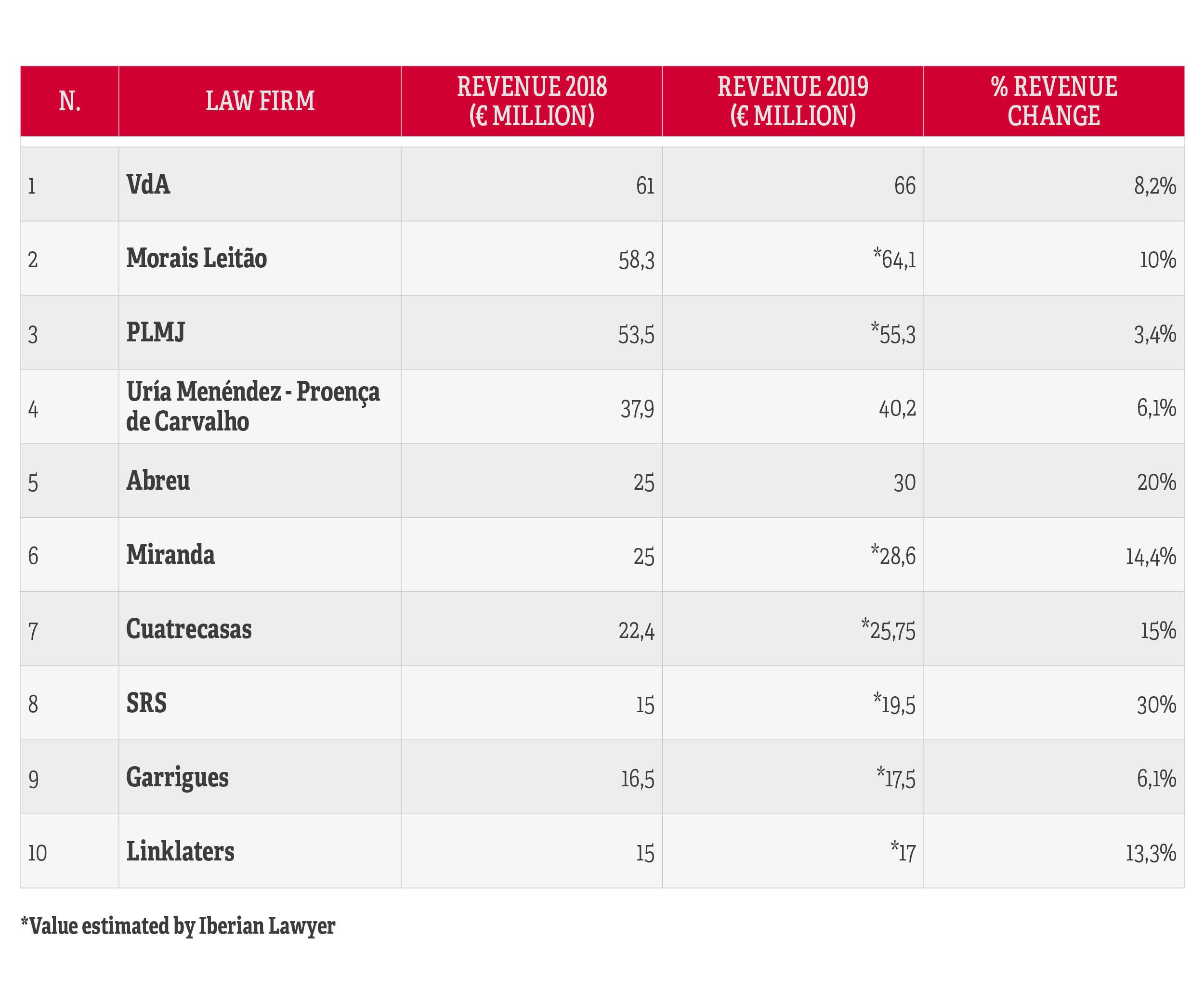 The biggest billers of the "Magic Triangle" (VdA, Morais Leitão and PLMJ) have a total combined turnover of €185 million, accounting for 36% of total revenue in the Top 30 list, while the top 5 firms represent almost half of the total.
Generally, 2019 ended with a growth of circa 14% compared to 2018. In this regard, all firms noted a growth in their turnover. In common, the firms revealed that even if the numbers were good, 2020 is already representing a totally different challenge, and prudence is the word to remember.
Iberian lawyer is disclosing now the first Top 10 and will offer more and deeper data with the whole 2019 Top 30 law firms revenue ranking in our July magazine issue, gaining an insight into the finances of Portugal's leading firms. With changes at the top, this year's Top 30 law firms´ turnover totals more than half a million in the Portuguese legal market. Don´t miss it!