Zahonero & Sánchez adds former SC judge as of counsel
26/11/2021
79

3 minutes read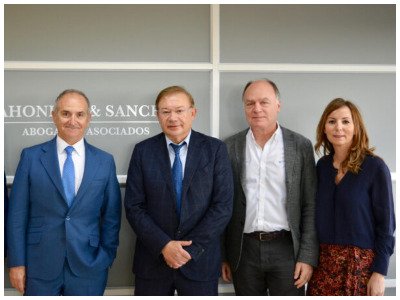 Zahonero & Sánchez Abogados has incorporated Francisco Javier Orduña, former Supreme Court judge, as of counsel
Francisco Javier Orduña, considered one of the most innovative jurists in Private Law, has joined Zahonero & Sánchez Abogados Asociados as of counsel. With his incorporation, Zahonero & Sánchez aims to respond to the current challenges posed by society, based on the excellence and high level of research that Francisco Javier Orduña's work entails.
Among others, in the field of Corporate business, brand valuation and market position, with specific instruments such as transparency protocols, modern Banking Law, the development of the social model of consumer protection and the practical application of the new paradigms of Digital Law, Big Data and Artificial Intelligence. Francisco Javier Orduña will also collaborate in the classic fields in which he specialises, such as Inheritance Law and Insolvency Law.
Francisco Javier Orduña graduated in Law in 1982 and obtained his PhD in 1987, obtaining the extraordinary award in both cases. He has taught at the Universidad de Valencia and the Universidad Autónoma de Madrid, and, in 1993, he obtained the Civil Law chair t the Universidad de Cantabria.
In 2011, he was appointed judge of the First Chamber of the Supreme Court, a position he resigned in June 2019. Professor Orduña has directed 15 national and international research projects and is the author of more than 20 monographic publications. He is linked to several journals in Property Law, Law and New Technologies and Bankruptcy Law.
Professor Orduña's career has been widely recognised, having received the Justice Award from the Generalitat Valenciana in 2013, the Jurist of the Year Award in 2019 by the Malaga Bar Association, the first prize of the National Association of Consumers 2019 (ICAM and ICAB), the San Raimundo de Peñafort Cross of Honour (2019) and the Medal of the Barcelona Bar Association for his professional career.
In the picture: from left to right, Jesús Sánchez García, Francisco Javier Orduña, Javier Zahonero Bellmunt and Judith Moscatel Vivet.