ZADAL adds Finance partner from Cuatrecasas
19/04/2022
120

2 minutes read
ZADAL has hired Antonio Paredes as a partner to launch the Finance department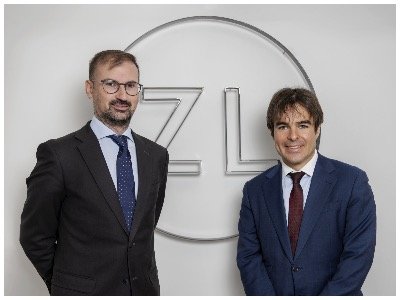 The ZADAL legal boutique, specialized in tax law and wealth management, has hired Antonio Paredes (pictured right) as a partner to lead the Finance Law department.
Antonio Paredes has twelve years of experience in the financial department of Cuatrecasas, of which he was until now a senior associate. Paredes has participated in numerous national and international financing operations, including direct lending, real estate, and has advised on Non-Performing Loans, both in the acquisition of loan portfolios and individual opportunities.
The new partner has a degree in Law and Business Administration and Management from the Carlos III University of Madrid.
For founding partner Constantino Vidal (pictured left), "Antonio's extensive experience and recognition in the market will allow us to continue our growth, in line with the ambitious strategic plan that we have drawn up in this new stage." With regard to the creation of the new department, he added that "the creation of the new Finance department represents a firm commitment to strengthening our position as a Business Law firm, covering the needs that our clients demand, while helping us to offer new opportunities, especially at an international level".
Antonio Paredes adds that "ZADAL's commitment to establishing a new Finance department and offering me the opportunity to lead it is an opportunity to create the practice from scratch."