Uría advises Konecta on combination of Grupo Konecta and Comdata Group for €2 billion
Uría Menéndez has advised Konecta on the combination of Grupo Konecta and Comdata Group, valued at €2 billion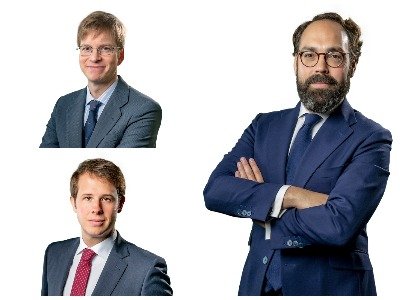 Uría Menéndez has advised Konecta on the combination of Grupo Konecta and Comdata Group. Konecta, the leading Spanish multinational technology company in the provision of Customer Experience solution, has reached an agreement with the Italian company Comdata, to create the sixth largest group in the sector globally.
The merger of these two companies, will create a world-leading operator with extensive global presence and best shoring capabilities to provide services in more than 30 languages to global, regional and local customers in a wide range of industries, including banking and insurance, industrial, retail and e-commerce, education, telecommunications, technology, tourism and transportation, and utilities.
The resulting Group will serve more than 500 major clients in Europe and the Americas, and will have an experienced workforce of 130,000 employees. The value of this deal was €2 billion.
Uria's team was formed by: Tomás Acosta (pictured right) (partner, M&A-Private Equity, Madrid); David López Pombo (pictured top left) (partner, Tax, Madrid); Tomás Arranz (pictured bottom left) (partner, Competition); Ana Bengoechea (associate, Finance, Madrid); Jesús Moas (junior associate, Tax, Madrid); Alvaro Martín (trainee lawyer, Tax, Madrid); and César Farrapeira (trainee lawyer, M&A-Private Equity, Madrid).