Tomás Acosta: "Stays abroad are like 'hitting a growth spurt'"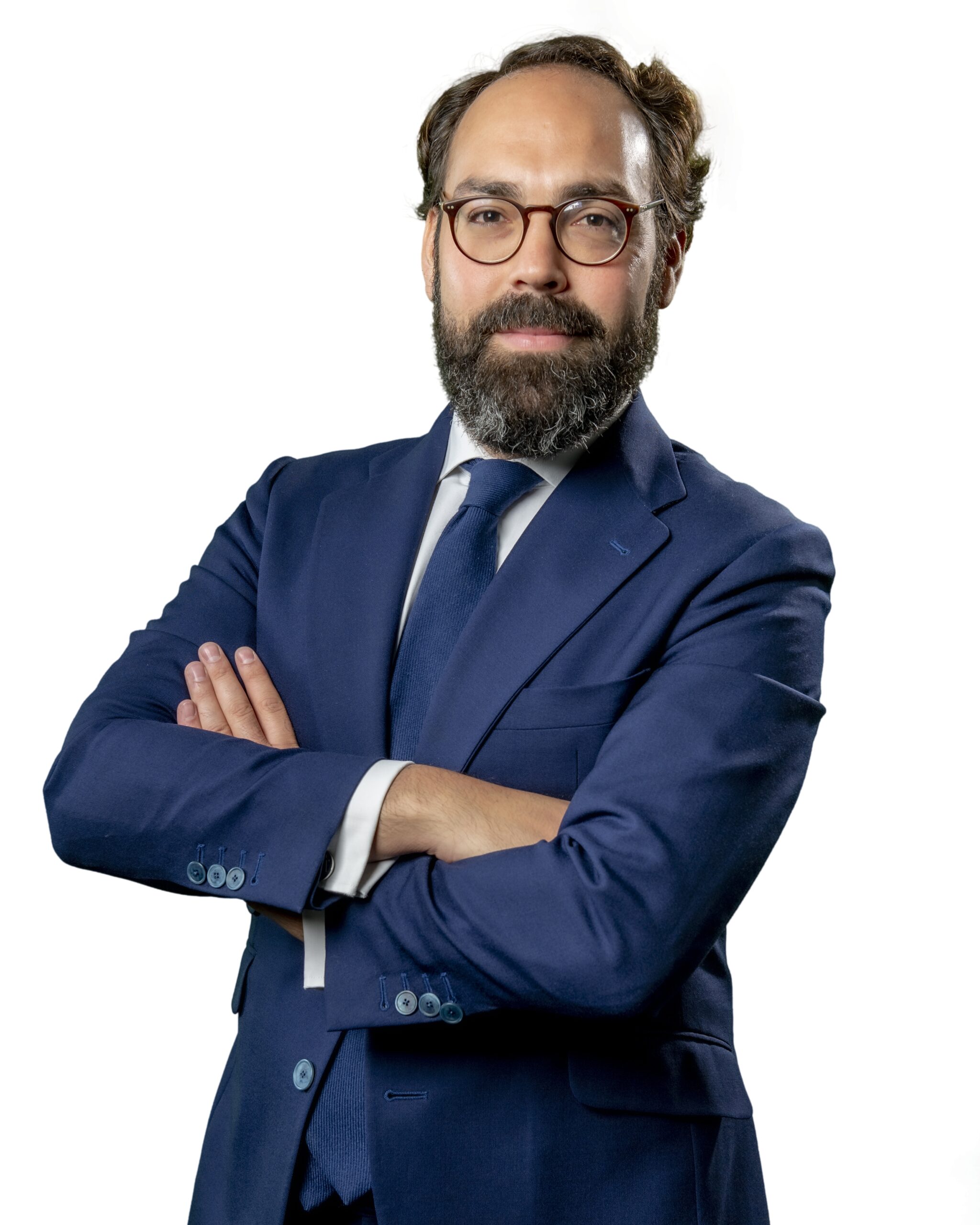 We travelled to Chile to meet Tomás Acosta, resident partner of Uría Menéndez at PPU Chile. From his words, we can guess an overwhelming personality, an adventurous spirit and a lot of passion for both his profession and the firm's project, which is now celebrating its fifth anniversary in this part of the world. His knowledge of the Latin American market in general and of the Chilean market in particular has made us much better understand the position of the Andean country, which last month voted in favour of rewriting a new Magna Carta. Although Tomás claims that he will return to Spain one day, he enjoys the post without homesickness and seems to have an agenda for a while.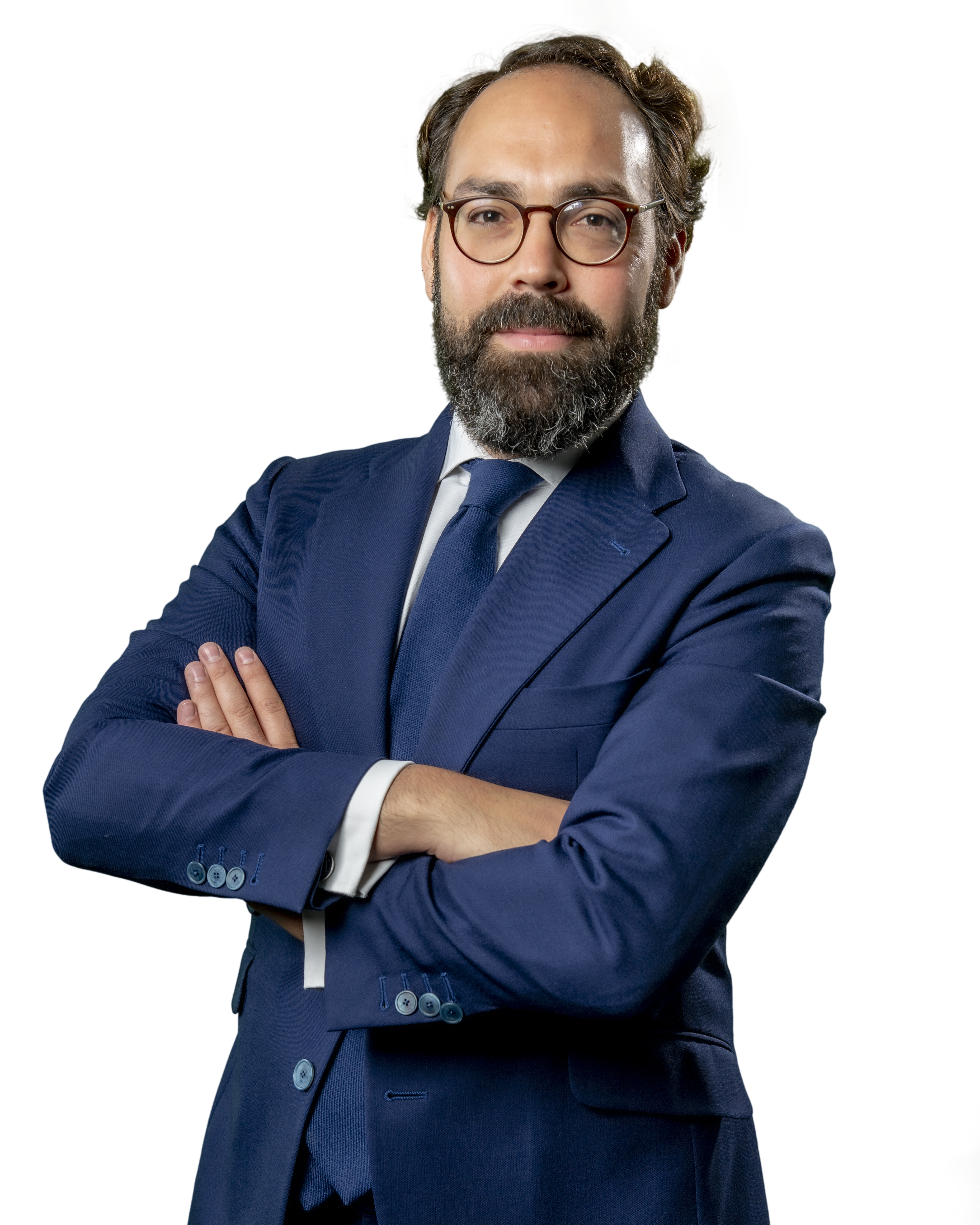 You have been with the firm for twelve years now. You started in the Madrid office, then went to the London office and have been the resident partner in the PPU Santiago de Chile office, Uría Menéndez's sister firm in Latin America, for just over a year. How have you experienced these changes in your career at the firm? Looking back, what do you think developing part of your career in other countries has brought to you? And on a personal level?
Twelve years, time flies! The truth is that on every occasion you mention, just as on previous stays abroad (during my last year of my career I did an Erasmus exchange at Handelshögskolan i Stockholm in Sweden), the same feeling is always repeated: I have the impression that I am "hitting a growth spurt". These are all opportunities to learn other ways of doing and thinking, to meet people from very different backgrounds and to deal with new situations.
How have I experienced these changes? I would distinguish three moments. Before living them, always with a mixture of eagerness and uncertainty, but above all with a great desire to demonstrate (to colleagues, clients, myself…) what I am capable of doing and contributing. During the stay, with intensity. I am lucky enough to be, and have been, in enormously rich destinations, both professionally and personally, so there is never any time to lose. And, finally, on my return, with gratitude and joy. You always return back better than you were when you left. As I said before, these are all growth experiences.
If I had to define what has most contributed professionally to me in developing part of my career abroad, I would say it is the flexibility to adapt to change, to see it as a good thing rather than a threat, and to have a broader perspective on situations. And at the same time, there are all the great people, as well as excellent professionals, from whom I've been lucky enough to learn and with whom I've been able to grow at every stage. I have no doubt, without all these experiences, I would be a different person and a different lawyer.
It has been five years since the launch of PPU in Santiago de Chile and, although perhaps 2020 is not the best time to take stock, how have these five years been with respect to the firm´s growth?
PPU is a unique project. We are building together a regional office called to lead the sophisticated legal advice in the Pacific Alliance (currently composed by Chile, Colombia, Peru and Mexico). And we are doing it over low heat, with lots of love. Integrating such prestigious firms, already established in their respective countries as those that are part of the PPU is not done overnight, certainly if you want to do it well. That is why I believe that five years is a short time to make a truly significant assessment, although the quantitative aspects confirm that we were right when we decided to invest in this project. But beyond the "cold" indicators, I prefer to highlight the pride that those of us who are part of PPU feel for the law firm we have. 2020 is not an easy year for anyone, but this has not prevented us from continuing to make progress in integration, strengthening our institutionality and cohesion, and getting the trust of our clients for their most important matters. We are all anxious to see the next five years… and the next fifty!
You are an expert in M&A, B&F and Capital Markets. Would you say that these are the first areas in terms of activity volume, at least in a "normal" context, that is, before the appearance of COVID-19? What would you say has been the impact of the pandemic on the firm's activity? (We speak at a local level –Chile– and at a Latin American level)
The areas you have mentioned are one of the pillars on which full-service firms such as Uría Menéndez or PPU stand on, that is undoubted. Dispute Resolution, whatever form it takes, is also very present. However, what we believe really gives strength to a firm like ours is being able to offer top quality advice in all areas of Law that a corporate client may need. To this end, having powerful areas like Tax, Labour, Industrial and Intellectual Property, Competition, etc. is key, regardless of their activity volume.
That said, it is true that the economic crisis triggered by the pandemic has caused some areas to assume an unusually high volume of activity. Labour is an obvious example, but it is not the only one. Tax has had a very powerful activity, as well as everything related to digitalisation. I would not be surprised to see an increase in the need for advice in Financing, in situations of insolvency or pre-insolvency, as well as the so-called "distressed M&A" in the coming months.
On October 25 Chile held a popular consultation in which an overwhelming majority voted in favour of drawing up a new Magna Carta that cancels the one known as "drawn up by Pinochet". This is considered the most important event since democracy was restored three decades ago. What improvements would you like to see made to the new Constitution, particularly in the practice of Law and the Legal profession in Chile?
I hear a lot about the fact that Chile's current Constitution was written by Pinochet. And this may be true from a formal point of view, but the truth is that since its promulgation, the Chilean Constitution has undergone numerous and deep reforms. The most significant was that of 2005, under the presidency of Ricardo Lagos. This reform was so far-reaching that it came to be known as the "Lagos Constitution". At the beginning of this debate I was very interested in this aspect and one day I got hold of a Word version of the 1980 Constitution and another of the current one. I made a comparative version of both documents and, to my surprise, they are like chalk and cheese. This in itself is something to think about.
Indeed, on October 25, the "Approval" option triumphed and a process should be launched for drafting a new constitution in Chile. The so-called "Constitutional Convention" was also chosen as the constituent body. This is a body that will consist of 155 people, who may not be members of parliament or hold any public office. Both options were approved by majorities of close to 80 per cent of the votes, although it is striking that the turnout was just over 50 per cent, a similar percentage to that of previous presidential elections.
We are now entering a period in which the candidates for this Convention, whose members will be elected in elections on April 11, 2021, must be formed. Once the body is formed, it will have a period of up to twelve months to agree on a text. This will be done by a two-thirds majority of its members. The text, if approved, will also have to be submitted to a new plebiscite, known as an "exit plebiscite". All these factors lead me to believe that citizens would vote on a new constitution around the second or third quarter of 2022, if all times are right. We must also bear in mind that if the Convention does not reach an agreement on the text, or if the exit plebiscite rejects the text, the 1980 Constitution will remain in force.
The question you ask me is very suggestive. It leads me to reflect on what are the expectations we can reasonably have of the Constitution. A few weeks ago, a prestigious Chilean university conducted a survey in which, among other things, they asked respondents if they thought the new Constitution would have a direct impact on their quality of life. Do you know how many people answered yes? Almost 70 per cent, if memory serves me right. These expectations seem excessive to me (let's remember that the Spanish Constitution enshrines the right to work…) and a real challenge for those in government who have to manage them.
I would love to see a Constitution in Chile that favours institutional strength, that supports the characteristic Chilean stability of the last decades, and that reaffirms Chile's role as a recipient of international investment, based on legal security and the rule of Law. Let us hope that these objectives can be reconciled with an adequate response to the social demands that were the focus of the debate during the so-called "social explosion" a year ago.
How is the government of Chile dealing with the health and economic crisis and what differences would you point out with respect to how it is being dealt with in Spain?
With a lot of responsibility and caution, which did not surprise me at all. Action was taken promptly and decisively, and the situation has been rigorously monitored. All this has undoubtedly helped contain the situation, which is serious in any case. However, developments over the coming months, which coincide with spring and summer in the southern hemisphere, are a matter of uncertainty.
Renewable energies have been an important source of investment for years, but in the wake of the pandemic, the need to invest in this type of energy has become even more evident. How is this momentum being experienced in Latin America? Are governments betting on these investments?
Chile's commitment to renewable energy is undoubtedly one of its hallmarks. Not for nothing has Chile launched an ambitious plan to decarbonise its economy with the aim of achieving carbon neutrality by 2050. Naturally, renewable energies are currently one of the main drivers of economic activity. And these are not empty words, I notice this (and very intensely!) in my daily life. A not insignificant part of my time is dedicated to advising foreign investors who wish to invest in Chile in this sector, as well as supporting established operators.
At this time, investments, in general, are also diversifying, we understand that, at a global level, but which business sectors are attracting the most investments in Chile? For example, investments in start-ups seem to be a winning trend in Europe. Is the same happening in Latin America? What types of funds are gaining notoriety as a result of the pandemic?
The traditionally most active sectors in Chile, but also in Latin America as a whole, are still the most relevant today. I am speaking essentially of two types: on the one hand, natural resources, chiefly the extractive industry, with mining and its ancillary industries at the forefront; and, on the other hand, infrastructure (road networks, water installations, hospitals and, more recently, telecommunications infrastructure, particularly with the deployment of 4G and 5G networks) and energy, which I spoke about earlier. In addition to these sectors, others of a more technological nature are gradually gaining ground, as are emerging industries such as medical cannabis.
But I find the question about start-ups very interesting. In many Latin American countries, and of course in all the Andean countries, favourable ecosystems are being created for entrepreneurship, with several companies already in the scale-up phase. And there are wonderful examples of unicorns, such as Mercado Libre (Argentina), Rappi (Colombia) and, probably in the not too distant future, Cornershop in Chile.
Finally, the mandatory question, do you miss Spain? What do you miss most? Do you plan to return or will you continue to be a "Partner Abroad"?
Of course I miss the comfort of living in my country and having all my loved ones close to me, and more than ever in these difficult times we have had to live through. But if you were to ask me if I am homesick, I would say clearly not. With all that the world (and, in my case now, Latin America) has to offer in terms of seeing, listening, tasting; with all the people you can meet, with whom you can talk; with the immense nature that there is to be discovered out there; with the wonderful project that PPU is… there is no time for that. Will I go back to Spain? Yes, without a doubt.
By Desiré Vidal
To read the article in full please download issue N.99 here