Selier Abogados integrates into Hispajuris
Selier Abogados has integrated into Hispajuris, counting now on more than 600 professionals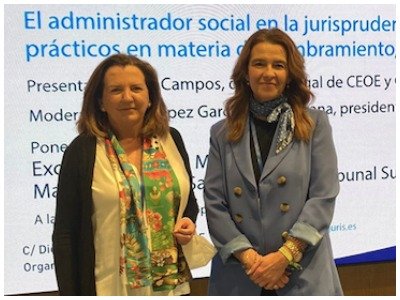 Selier Abogados has integrated into Hispajuris. With this new incorporation, Hispajuris adds a team of more than 35 professionals to the project.
A spokesperson from the firm said: "This alliance reinforces Selier Abogados' commitment to providing legal services that provide comprehensive and effective solutions to its clients, through an anticipatory approach, thanks to the work of a team of highly qualified and experienced specialists."
Hispajuris now has 33 offices distributed throughout Spain and more than 600 professionals. Regarding the firm's new partner, the president of Hispajuris, Óscar Calderón, stated that, "without a doubt, the incorporation of Selier Abogados into a firm such as Hispajuris, with a national vocation, reinforces its commitment to Madrid as the centre of operations for the majority of large companies, which have needs throughout the territory, which we can attend to, so it is essential to have a great team of professionals in the capital."
Calderón defines the differential identity of Hispajuris based on its status as a, "new model of law firm, which takes advantage, on the one hand, of the strength of the local law firm, which knows the socioeconomic, administrative, judicial and regulatory reality of its environment, and in which the lawyer acts as a trusted, proactive and close personal advisor, to try to provide personalised legal solutions."
Pictured are Pilar Jaquete, managing partner of Selier and Maribel Vázquez, managing partner of the firm's Civil and Commercial area.