Ramón y Cajal advises Bankinter Logística on its €250 million capital increase
29/03/2022
254

2 minutes read
Ramón y Cajal Abogados has advised Bankinter Logística on its €250 million capital increase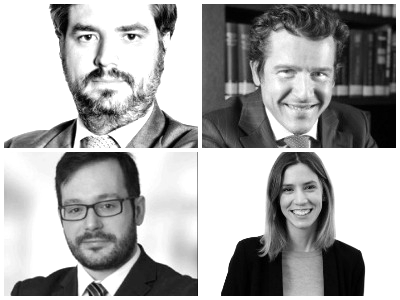 Ramón y Cajal Abogados has advised Bankinter Logística, which operates under the trade name of Montepino, in the capital increase for €250 million and has announced that it has become a socimi to undertake its IPO.
This was announced in a press release by Valfondo, the manager of Montepino's logistics portfolio.
The purpose of the capital increase is to raise funds for the development and construction of new assets. In this regard, it indicated that it is analysing investment opportunities, which are currently at different stages of analysis, for a combined amount of approximately 300 million euros.
The Ramón y Cajal team that has advised on the Bankinter capital increase as legal advisor was formed by (pictured clockwise from top left) Andrés Mas, Carlos Lao, Lucía García Clavería and Jesús Esteban.