PRA appoints two new partners
30/03/2022
77

2 minutes read
PRA – Raposo, Sá Miranda & Associados have integrated Leila Grácio and Gonçalo Gil Barreiros to its partnership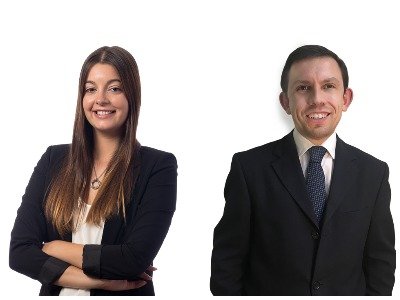 PRA – Raposo, Sá Miranda & Associados has announced the appointment of two new partners. They are Leila Grácio (pictured left), from the Corporate team, and Gonçalo Gil Barreiros (pictured right), responsible for Intellectual Property and Privacy. The decision to integrate these new partners, took place at the General Shareholders' Meeting held on 25 March.
The new partners will continue to perform their duties in the Lisbon office and lead, respectively, the local and national department of their areas of legal practice. With these appointments, PRA now counts on 21 partners and 140 lawyers, consolidating its team and maintaining its commitment to its growth plan, namely through the integration of new partners.
The two new partners highlighted the increased responsibility for the trust that the other partners of PRA attributed to them in this important professional development.
"The appointment of Leila Grácio, who has been with the PRA since the beginning of her career, and Gonçalo Gil Barreiros, an associate since 2016, consolidates the capital of excellence and demonstrates the company's ability to grow organically. An appointment that is, of course, their own merit, but which also reflects the support of colleagues and teams that have always been in the defence of clients, at the end of the 2021 management cycle, a milestone in which we mark the first 20 years of PRA," underlines Pedro Raposo, Chairman of PRA.