Pilar Menor, top leader
10/11/2020
127

14 minutes read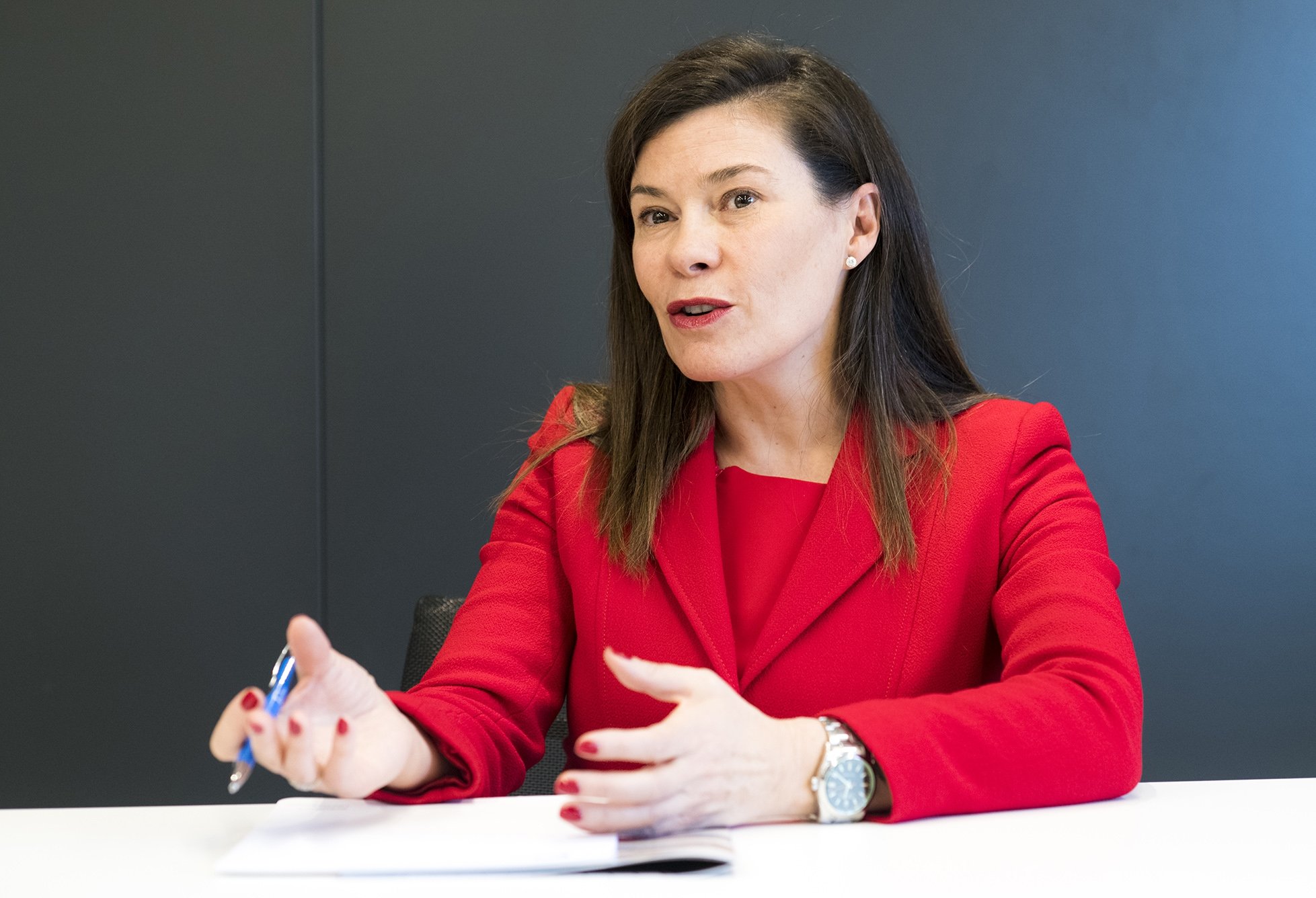 Iberian Lawyer wanted to know more about one of the great female references in the legal sector in our country and, specifically, in the Labour practice. Her expertise and good practice in this sector have been recognised on many occasions, most recently at the 2020 Labour Awards where she was chosen Lawyer of the Year. She is Pilar Menor, global Employment co-chair at DLA Piper, head of Employment and senior partner in the Madrid office. Married to a professional colleague, Pilar is the mother of 5-year-old fraternal twins and combines her family life with a successful career of over 25 years. Respected and loved by the whole profession, Pilar tells us why she decided to become a lawyer.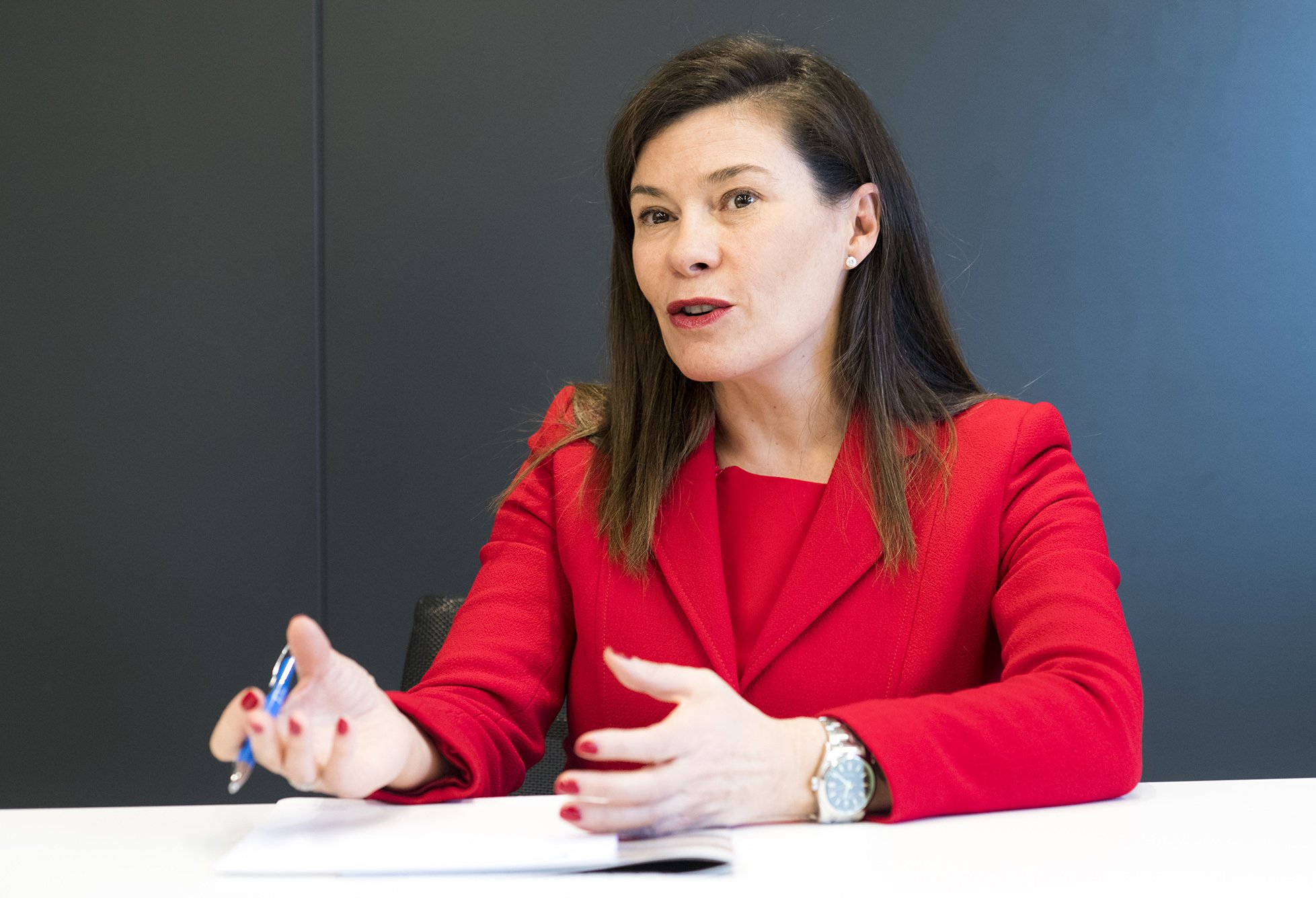 If there is one woman who stands out in the legal sector for sustained leadership over time and for skill in her area of practice, it is you. Not only because of the numerous awards and acknowledgements you have received after more than 25 years of career but also because of the clear and agreed respect for you. When your name comes up, no one disputes your valuable role. What is your assessment of all these years in the profession and where do you think you are now?
Fortunately, in the legal profession there are many and very good female references. For eight years I have been managing partner of DLA Piper, one of the main business law firms in Spain, and I agree that there are few female references in these positions, as there are still few women at the head of large firms. But there are undoubtedly very valuable women in this profession and many of them are an inspiration to me.
The balance of my career is very positive. I think that one of the best decisions of my life has been to choose this profession and I feel privileged to work in something that I am passionate about and that enriches me. Last May, I took the helm of a new international responsibility at the head of the Employment international practice, a very interesting cultural challenge because we are more than 400 lawyers in 40 countries and it is the first time that a non-English speaking lawyer has taken on this responsibility at DLA Piper.
It is an enormous challenge to carry out an international responsibility and even more so at this time without being able to travel. When I was planning what I was going to do in my first 90 days as Group Head at the beginning of the year, I scheduled several trips to visit my team and even planned to spend the whole month of July in London with my family to work from there, but none of this has been possible. In any case, the balance of these months is very positive, they are very intense and interesting times for Labour lawyers, and having the global vision of the measures that are being applied in different jurisdictions it is very enriching.
In addition to my work as a Labour lawyer and the group's management I am also very active on various DLA Piper committees on the causes I advocate for: I chair a working group in EMEA on Diversity and Inclusion, I am vice president of the Women's Leadership Alliance (LAW) and I participate in the firm's Welfare and Mental Health Committee, an area we have all been paying special attention to over the last few months when we have all had to work a lot remotely.
Furthermore, I have recently been appointed to the position of Board Member on to the Council of Bar Associations of the Community of Madrid, which allows me to broaden my knowledge of other types of lawyers and bring me closer to the institutional side of the profession. The legal profession has an important social function and the Bar Associations have a very important role to play.
Why did you one day choose the Labour practice and why did you decide to become a lawyer in a law firm instead of an in-house lawyer?
Since I was young, I was concerned about acquiring economic independence, so in my second year of studies I began to work as an assistant to a procurator, which gave me the opportunity to learn Litigation Law and to join a law firm when I finished my studies. At that time the opportunity to work in a company did not cross my path, but it is not something I deliberately ruled out. I think that working as an in-house lawyer is very interesting, you learn a lot by working with the different business areas and it must be very rewarding to see the evolution of the sector and the business from the inside.
I love the work at the law firm, it is very varied and allows me to work with clients from different sectors.
Woman, manager and also a member of international forums. You belong to a generation where standing out seemed to be frowned upon, at least here in Spain. Do you think we have freed ourselves from these "complexes" that we have historically dragged along? In other words, do you think that recognition has to come from outside for us to accept and value it here?
It is true that we still have much to do in terms of recognising female leadership, and having references that allow the new generations of lawyers to visualise that reaching a position of responsibility is an attainable goal and one that does not involve paying an unbearable personal cost, is very important. Leadership is exercised by example and surrounding oneself with a good team is fundamental, something that has been key in my career. There are many models of leadership, but I believe that a leader must be close and committed, must help his team members to shine, and of course must lead by example. Leaders don't create followers, they create more leaders.
You have been a witness and an actor of the Labour practice in all these years in which our society has changed substantially. Changes that have also touched on the legislative level. Apart from the latest extraordinary measures taken as a result of the pandemic, in your opinion, what are the most notable milestones in the history of Labour Law over the last 20 years?
In recent decades, successive governments have undertaken a constant fight against unemployment and for job creation; legislation is beginning to pay attention to technological issues such as the digital disconnection and considerable progress has been made in terms of equality and measures to balance work and personal life. On the whole, and leaving aside the extraordinary moment we are living in, I believe that in these two decades, on the one hand progress has been made in the concept of flexicurity, moderate flexibility has been gained for companies while maintaining security for employees, but new rigidities and formal obligations such as the registration of working hours have also been created.
On the other hand, it should be noted that in the last 20 years the main Labour reforms have been carried out by means of Royal Decree-Laws urgent reforms, which for me is not the ideal formula. I am a defender of Labour reforms reached via tripartite agreements between the social agents who have a very important role in the Labour field, although unfortunately this has not always been possible.
In the first decade, unemployment benefits were reformed to streamline spending and measures were put in place to reduce abusive temporariness, which is a structural and as yet unresolved problem of our Labour market, by limiting the abusive chaining of temporary contracts.
From 2010 some of the major reforms of the last 20 years took place: pension reform and the new Law regulating Social Jurisdiction of 2011, the modification of dismissal for objective reasons and the regulation of collective dismissals, important modifications in the field of collective bargaining, the lowering of compensation for dismissal, internal flexibility measures. For example, the 2012 reform was very disruptive and controversial, we still hear about its repeal, my balance is that it was necessary in the economic context in which it occurred and that it has been a useful instrument for companies.
Right now, in addition to the emergency legislation caused by the pandemic that affects the ERTEs and other measures, we Labour lawyers are faced with a constant production of regulations: Law on remote work, equality plans, equal pay and new obligations, which is complicating compliance with Labour regulations for companies, and above all, keeping up to date.
As an international player, you have criteria to evaluate the speed at which our country is advancing, not only in terms of the legal sector but also in other industries that end up having an impact on it, such as education and the attraction and promotion of talent. Are we doing well in this sense? What are we missing and where could we say that we are ahead?
Spain is a great country and a modern economy going through a very complicated time. Getting out of this situation requires a joint effort, a great exercise in wisdom and responsibility and high-mindedness. The situation we are experiencing is teaching us many things: the importance of investment in R&D to avoid the drain of research talent, the importance of the agri-food sector, the need for a great state pact in terms of education, the importance of completing the digital transformation of companies, and let us not lose sight of sectors such as biotechnology and energy. On the other hand, we have a great economic dependence on tourism and this forces us to be extremely careful with our reputation as a country.
In the legal sector I think there is a lot of very well-trained talent, and we have great universities and our students finish their studies very well prepared. I would highlight the good level of Spanish law practice. Outside our borders, the big Spanish law firms are very well known and even some boutiques. Leaving aside the rivalries between firms, as a "Spaniard abroad", this makes me happy.
Innovation is another sine qua non-factor for any practice, including Labour. Not only because of the new technological tools but also because of the new procedures and work systems that have even led to the birth of new professions. How has this process been in terms of Labour Law?
I would highlight above all how the new information and communication technologies have facilitated access to knowledge. Before, the difference between the lawyer who had invested time in preparing a case and the one who had not was very evident. Now, the search for precedents is very fast with online repositories.
Another change has been the ability to access trial recordings as opposed to the old handwritten minutes, and electronic notices through Lexnet. On the other hand, there has been a loss of value of some simpler tasks that have been commoditised, and even non-complex model contracts are available on the internet for anyone to use. Artificial Intelligence has also landed in the legal industry and this is a challenge for us.
During the confinement, technology has allowed us to do things that were previously unthinkable for a Labour lawyer, such as virtual trade union negotiations. In these times, almost all of us have had to negotiate ERTEs remotely.
Is a successful career like yours compatible with full family life? How have you managed to balance both facets over the years? Who has helped you most to advance professionally, men, women, or both?
It is absolutely compatible, and I think that I could not lead this demanding professional life without having personal stability. I am the mother of five-year-old fraternal twins. They were born when I was the managing partner of DLA Piper and I have made a good balance, although this does not mean that I have not had difficult moments, because the life of any person, man or woman, with a decision-making position in a law firm demands a lot of effort. I do not rule out having to slow down if one day it is necessary for them. Family support is very important, my husband is a lawyer and understands my profession very well, we are well organised. Outside the family environment, at DLA Piper I have always felt supported and helped equally by men and women.
Why, in your opinion, is the presence of women still in a minority, in general terms, in the decision-making positions in some firms and why, in some cases, is the salary gap still there? When will the balance be balanced?
Of course, it is not for lack of talent, because there are many very well-prepared women. There are various factors that influence the so-called "glass ceiling", some common to other sectors and others specific to the legal profession, a very demanding and customer-oriented profession. Law firms´ clients attach great importance to the response speed and availability of the professionals, and at the same time we are faced with procedural deadlines that cannot be postponed, closures of operations, etc. This leads to difficulties in work-family balance that cause the slowdown in the careers of some lawyers. On the other hand, we women have not paid enough attention to important issues in the development of a professional career in this type of firms, such as learning how to manage in "political environments", networking, building networks that will help you boost your career. We are very focused on working well and believe that recognition will come simply for a job well done, but there are other factors that influence career development. In terms of salary, I think that we negotiate less and worse our remuneration.
No doubt the new generations will have an easier time because law firms are increasingly aware of gender equality and balance. Of course, at DLA Piper we are committed to facilitating women's access to positions of responsibility without departing from the meritocracy that we have always pursued. It is a question of putting in place the means to facilitate balance at all times in the employee's life cycle, recruitment, development, promotion. We cannot simply wait for generational change to be the solution; we must step on the gas pedal.
By Desiré Vidal
To read the article in full please download issue N.99 here