Pérez-Llorca advises DD3 SPAC on its agreement with Codere Online to go public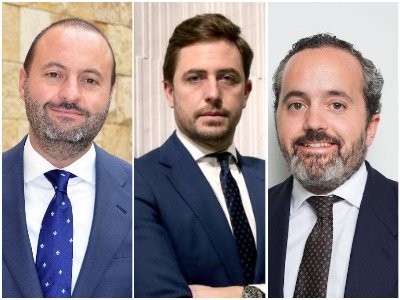 Pérez-Llorca has advised DD3 SPAC on its acquisition of a stake in Codere´s online business in order to be listed on Nasdaq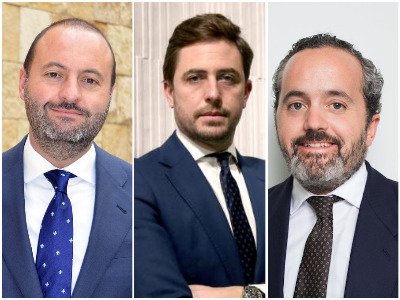 Codere Online Luxembourg, S.A., Servicios de Juego Online, S.A.U. and their consolidated subsidiaries have entered into a definitive business combination agreement with DD3, a publicly-traded special purpose acquisition company (SPAC), that will result in Codere Online becoming a public company.
Codere Online will continue to be led by the Company's managing director Moshe Edree and its highly experienced management team. Martin Werner, founding partner of DD3 Capital Partners, is expected to join the Codere Online Board of Directors.
The business combination values the combined company at an estimated pro forma enterprise value of approximately $350 million, or 2.3x Codere Online's estimated 2022 revenue of approximately $150 million, and an implied equity market capitalization of approximately $500 million. Codere Online expects to have up to an approximately $145 million cash position to be used to fund marketing expenditures, technology platform improvements and expansion into new high-growth Latin American markets, assuming no redemptions by DD3's shareholders.
"We are thrilled to partner with DD3. This deal brings together the renowned Codere brand and our deep expertise in growing online gaming businesses with a world-class sponsor like DD3 that has a proven track record of building businesses through a team of seasoned investors," Moshe Edree, managing director of Codere Online, said. "By going public and with the new capitalisation, we will be in a superb position to leverage our online business in our core countries of Spain, Italy, Mexico, Colombia and Panama, as well as the City of Buenos Aires, where we expect to start operating in late 2021, to fuel our further expansion in other high-growth Latin American markets."
Martin Werner, founding partner of DD3 Capital Partners said: "We are excited to partner with Moshe and his team to bring Codere Online to the public markets. The omnichannel presence of Codere paired with the expansive addressable market and limited competition from global gaming operators gives Codere Online a unique advantage in their expansion across Latin America."
Stifel is serving as financial and capital markets advisor to Codere Online. Davis Polk & Wardwell is acting as U.S. legal advisor to Codere Online. Clifford Chance is acting as legal advisor to Codere Online in Luxembourg. Deloitte is serving as accounting advisor to Codere Online.
EarlyBirdCapital is acting as financial and capital markets advisor as well as placement agent to DD3. Greenberg Traurig and Pérez-Llorca are acting as legal advisor to DD3. Stibbe is acting as legal advisor to DD3 in Luxembourg.
Pérez-Llorca advised DD3 with a team led by Corporate partners Iván Delgado (pictured left) and Francisco Iso, and included New York office Corporate partner Javier Gómez (pictured centre), Tax partner José Ramón Vizcaíno (pictured right), IP/IT counsel Andy Ramos, and Corporate lawyers Ana Ibarra de la Fuente and Beatriz Montes.
On the other hand, Davis Polk is advising Codere Newco and Codere Online on Codere Online's business combination with DD3 Acquisition Corp. The Davis Polk Corporate M&A and Capital Markets team includes partner Michael J. Willisch and associates Francisco J. Cespedosa and Jose Lucena-Rebollo. Partner Frank J. Azzopardi and associate Brette L. Trost are providing intellectual property advice. The tax team includes counsel Alon Gurfinkel and associate Summer Xia. Alfonso García-Moncó Pinedo is the legal assistant to the transaction. Members of the Davis Polk team are based in the Madrid, New York and London offices.