Pérez-Llorca advises AM FRESH Group on acquisition of IFG
Pérez Llorca has advised AM FRESH Group on the acquisition of International Fruit Genetics (IFG)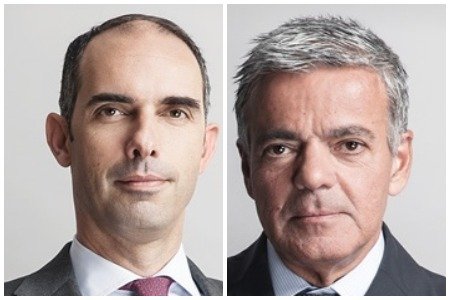 Pérez-Llorca has advised AM FRESH Group on the continued investment of AM FRESH and Paine Schwartz Partners, together with new co-investment of EQT, in the SNFL group for €1.5 billion. AM FRESH will be the controlling shareholder of the combined entity.
EQT's co-investment is envisaged in the context of the acquisition by SNFL, an AM FRESH Group company, of International Fruit Genetics (IFG) and merging it with SNFL, creating a combined company that significantly advances SNFL's and IFG's abilities to further develop their breeding capacities and add to their innovative portfolio to address unprecedented industry demand.
The combined company will accelerate varietal breeding, development and commercialization, benefiting licensed growers, partners and consumers with more sustainable alternatives and improved varietal options.
Together, AM FRESH, SNFL and IFG will propel innovation at large, ease production management for growers and facilitate commercialization to retail partners in order to deliver innovative varieties to consumers on a year-round basis.
The transaction remains subject to regulatory approvals and customary closing conditions. Morrison & Foerster LLP was the lead legal counsel for SNFL regarding the IFG acquisition, whilst Allen & Overy and Simpson Thacher & Bartlett LLP were counsel for EQT Future with Pérez-Llorca and Bank of America advising AM FRESH in relation to the co-investment transaction. Credit Suisse served as financial advisor and Dentons US LLP served as legal advisor to IFG in relation to the transaction.
The Pérez-Llorca team involved in the transaction was formed by (pictured clockwise from top left) Iván Delgado, Corporate partner, Juan Jiménez-Laiglesia, Competition partner, Jaime de Blas, Competition partner, Félix J. Montero, Litigation and Arbitration partner, Iciar de Lorenzo, Corporate lawyer, Tobías Kálnay, Corporate lawyer and Inmaculada Vigón, Competition lawyer.
The Allen & Overy team involved in the transaction was formed by Commercial: Íñigo del Val, Pablo Méndez, Nicolás Sierra, Alejandra Puig, Cristina Palau, Claudia Sánchez and Carlota Roldán; IP: Lara Ruiz and Teresa Hermosilla, Regulatory: Leopoldo Reaño and Marta Villar; Banking & Finance: Vanessa Cuellas, Sara Sanz and Laura Cabezas; Labour: Ana Hernández, Íñigo Olábarri and Jaime Llorens; Data protection: Aixa Pol and Competition: Antonio Martínez, Jaime Rodríguez and Anabel Blasco.
Freshfields Bruckhaus Deringer and PwC Legal advised AM FRESH in the trasaction too.
The Morrison & Foerster team advising SNFL was led by New York corporate partner Omar Pringle, together with Palo Alto corporate of counsel Danli Guo, Washington, D.C. corporate associate Shams Alaa Haidari, New York corporate associates Hannah Yang and Lee Adam Nisson, and Miami corporate associate Ludovica Gardani.
Dentons advised International Fruit Genetics.