pbbr advises AgentifAI on €10m investment round
31/03/2022
90

2 minutes read
pbbr has advised AgentifAI on an investment round valued at €10 million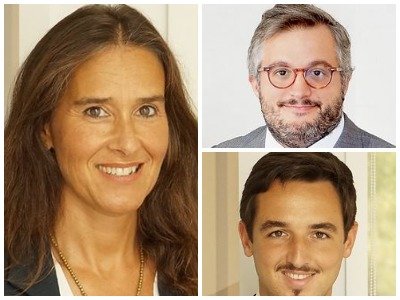 pbbr has advised the tech company AgentifAI, on raising a capital round of 10 million euros, with the investment fund Next Tech Fund.
AgentifAI conceived and developed "Alice", an Artificial Intelligence assistant that understands natural language and processes it efficiently when interacting with clients in the Banking and Health sectors.
Next Tech was the creation of a capital risk fund, founded in Spain to raise up to 4 billion euros for public-private investment in technologies such as cloud services, big data, artificial intelligence and blockchain. The fund supports digital startups and promotes public-private partnerships in the technology sector's most in-demand areas, including machine learning, cybersecurity and the Internet of Things (IoT).
Carina Branco (pictured left), partner from the Technology, Media and Telecoms (TMT) practice area at pbbr, coordinated a team that included associates Marco Pereira Cardoso (pictured top right) and Bernardo Cortes, Corporate/M&A (pictured bottom right).