Osborne Clarke opens new office in Poland
Osborne Clarke has opened a new office in Warsaw, Poland, which will be led by two co-managing partners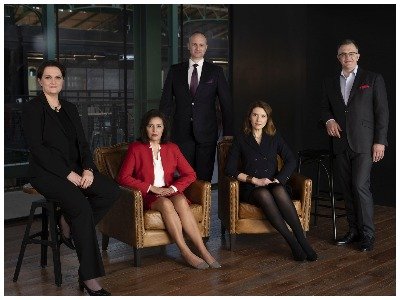 International law firm Osborne Clarke has opened a new office in Warsaw, Poland, which will be led by two co-managing partners, Olgierd Świerzewski and Tomasz Olkiewicz, with six partners, 24 lawyers and four business support staff.
Tomasz Olkiewicz (pictured right), previously managing partner of MDDP Law, is an M&A and tax lawyer with more than 25 years of experience advising clients in the Technology, Media, Energy, Utilities, Real Estate and Life Sciences sectors. Previously, Tomasz was part of MDDP Tax and a senior manager at EY Tax.
Olgierd Świerzewski has been, until joining Osborne Clarke, CEO and head of the Technology transactions group at a well-known national law firm, as well as vice-chairman of the board of directors of Lotos Paliwa (one of the largest oil companies in Poland). He advises clients on transactions in the technology sector, financing, joint ventures, acquisition of new technologies, outsourcing, data protection, as well as on regulatory aspects of digital business. Previously, Olgierd developed his career as a legal advisor to Accor Hotels.
Osborne Clarke's new team in Poland will have a portfolio of both international and domestic clients. They will initially target clients in Osborne Clarke's key sectors, including technology, media and communications, energy, real estate and infrastructure; and will expand into other areas as the team grows. The new team will also maintain its mutual referral relationship with MDDP.