MV announces new partnership with Brazilian law firm
Macedo Vitorino has announced a new partnership with the Brazilian law firm Denise Fincato Advogados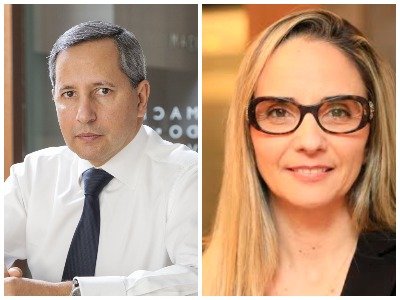 Macedo Vitorino has established a partnership with the Brazilian law firm Denise Fincato Advogados. With this commitment, the Portuguese firm intends to invest in the area of ​​labour and compliance.
"This partnership will enhance the sharing of knowledge, different perspectives and experiences, being enriching, not only for both offices, but also for our clients," said a spokesperson from the firm.
According to the statement, for Macedo Vitorino it makes sense to have a partner like Denise Fincato that shares its "multidisciplinary vision" and "compliance dynamics" and that has a strong presence in the labour area.
"The exchange of synergies between the two offices, including the design of projects and participation in common initiatives that unite Portugal and Brazil, will be the key part of this partnership, which is intended to last," they underline.
Pictured from left to right, are António Macedo Vitorino and Denise Fincato.