Mozambique: so far, so close
16/09/2020
111

6 minutes read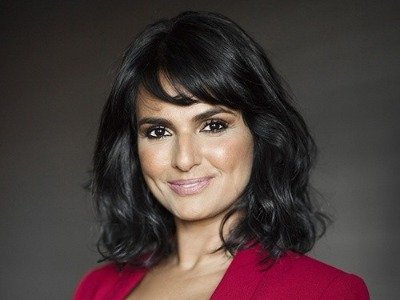 One of the most significant news of the summer was the evolution of the Rovuma basin Liquid Natural Gas extraction project, which is going to be crucial for the development of the Mozambican economy. Several Portuguese law firms were tied to different investors of the project, and that put Mozambique in the foreground. That is why Iberian Lawyer talked with Fabrícia de Almeida Henriques, managing partner of HRA, and non-equity partner at Morais Leitão, to know a little more about the singularity of being at the same time a law firm´s founder and representing another one from the country where you became a lawyer.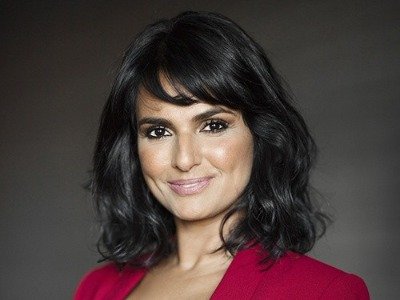 Current circumstances all over the world show us how small it can be and how fast a phenomenon as the pandemic reaches every corner of the globe. How do you watch the COVID-19 crisis under a Mozambican point of view, and what are the main challenges you face there? How is this crisis affecting your work and daily routines?
In Mozambique, the State of Emergency was in force since 1 April and until 29 July 2020. On the 29th of July, the President gave a speech where he clarified that the preventive measures needed to continue and would be communicated soon – haven't done so yet.
Overall, the Covid-19 pandemic has affected businesses in Mozambique as well, as follows:
• The import/export activities suffered a reduction, impacting all chain of value given underdevelopment of agriculture and industry sectors in the country
• Foreign currency reserves decreased and exchange rate fluctuations increased
• The performance of contractual obligations became quite challenging, with many parties entering into default or requesting for an addendum to the existing contracts
• Hiring of foreign workforce became almost impossible, due to restrictions on the issuance of visas by the Mozambican diplomatic representative offices across the world
• Travel in and out of the country has been limited to cargo, unless for repatriation purposes or under an agreement with another country and on a reciprocity basis
• Businesses operationality became more difficult due to staff limitations
• Some businesses considered non-essential (recreational, sports, bars, etc.) could not operate during the State of Emergency period.
Fortunately, in our case, we are capable of working remotely and due to the existing technology, are still able to conduct all required meetings, via Teams or any other platform. That's also possible given our international client portfolio, which means that most of them are out of the country anyway. In any case, the interaction with the Mozambican authorities is always necessary and almost on a daily basis, and these are mostly done face to face. We've been able to proceed with the work, but noting that obtaining results takes more time and in some cases facing some additional difficulties giving the official absences (due to a rotation system implemented by the public authorities to avoid having all staff present at the same time).
Do you feel more like a representative of a Portuguese firm in Mozambique or a Mozambican Lawyer with strong ties with Portugal? What is your idea of being a "partner abroad"?
Being a dual citizen, with a deep emotional connection to both countries, it's hard to make a choice. I started my career at Morais Leitão in 1997; it's where I first practised Law and where I realised what kind of lawyer I would be. For more than ten years, I specialised as a Corporate lawyer, mainly dedicated to Energy and Infrastructure. I still talk daily to my colleagues in Portugal; not only do we work together on several transactions and deals, but we also believe strongly in cooperation and close relationships. It's more than a connection; it's seamless teamwork. Digital tools and shared services are also a major plus to ensure this sort of continuity. So, while it is true that I spend most of my time at the Mozambican office (HRA Advogados), as its managing partner, I still feel very much as a partner of Morais Leitão. I suppose that's the ideal for this kind of partnership: you belong equally to both offices, you build daily on the network for the benefit of the clients, either common or not. I am indeed a partner abroad, and that's why I was able to develop a new structure with the same level of excellence and rigour, despite the differences and relative immaturity of the market. We set the bar high, with coherent standards of work.
Are the processes of emancipation and development of the Old Portuguese colonies in a new period? During the first 40 years we saw a lot of presence of Portuguese companies in Angola or Mozambique, but is this scenario changing? Can we expect (or is it already happening) the landing of African enterprises in Portugal?
Both countries suffered immensely over the last ten years. The financial crises were particularly harsh in both jurisdictions. Companies from both countries had to look for new markets, working on new strategies of internationalisation. We are also open to new investors and clients, ensuring that we'll be where the client needs us. Several examples account for this change in the Mozambican market, such as the major LNG development, with companies and firms from all over the world as active participants, or the more recent presence and interest of Chinese companies. The digital boom also enables some very interesting developments: there are Mozambican companies who are studying the possibility of entering other markets, such as the Portuguese, without a physical presence. This significantly lowers entry costs, effectively democratising investment.
Interview by antonio jiménez
To read the interview in full please download issue N.97 here