More than 300 professionals will participate in the ASCOM Compliance Officer Day
06/11/2019
58

2 minutes read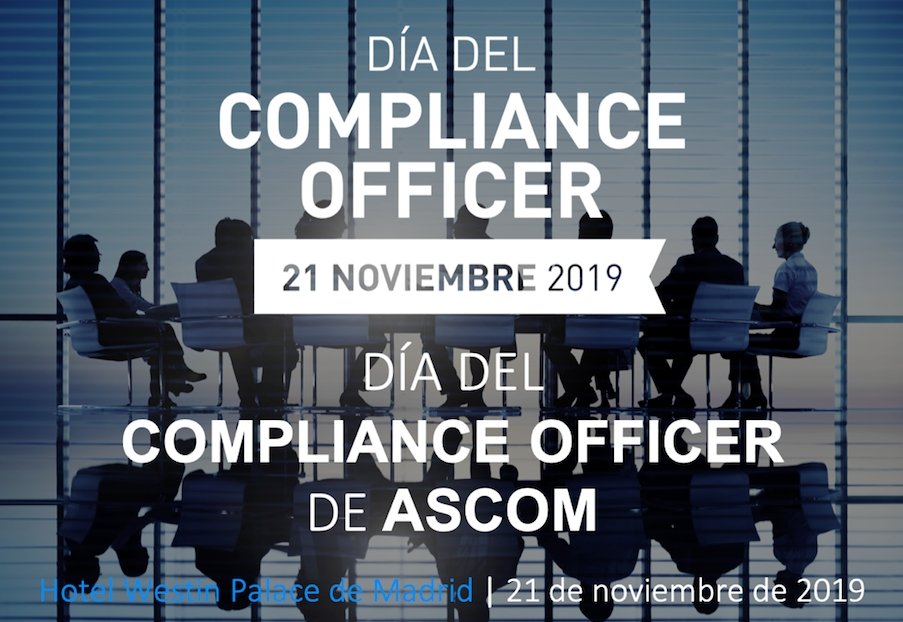 More than 300 compliance officers from different companies will participate on November 21 in the third edition of the Compliance Officer Day 2019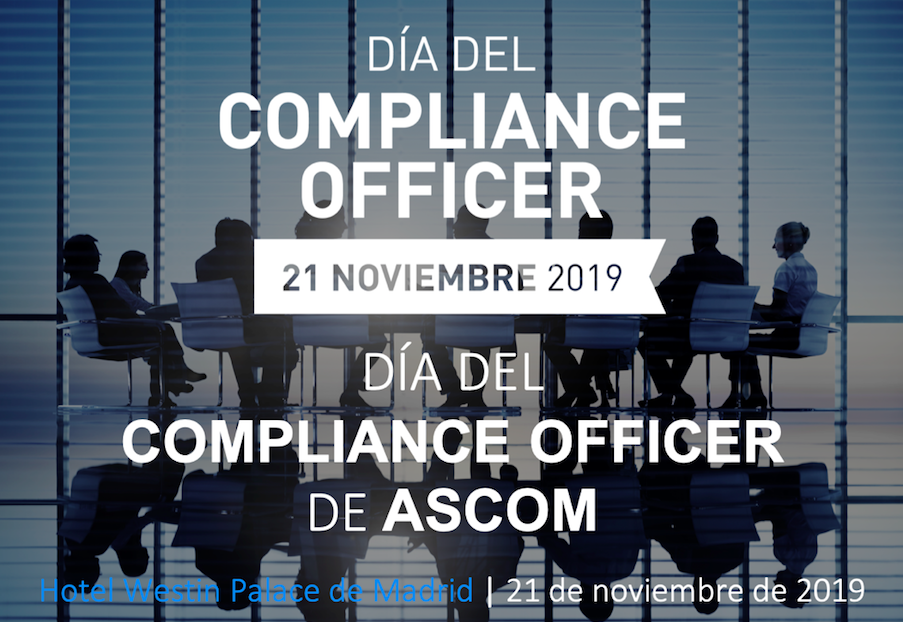 The event, organized by the Spanish Compliance Association (ASCOM) and sponsored by Iberdrola, Axesor, AENOR, Lefebvre, Dow Jones Risk & Compliance, Bureau Van Dijk and Informa, will gather various compliance specialists in Madrid to share the latest developments in the sector and discuss best practices.
During the event, two round tables will be held on practical cases in which the role of the compliance officer will be analyzed, including real situations that can be faced in their day to day, such as the case of a business acquisition operation or the identification of an important defect in a product placed on the market.
Key speakers include Mar España, Director of the Spanish Agency for Data Protection, the magistrate of the Second Chamber of the Supreme Court, Vicente Magro Servet as well as compliance professionals from different sectors such as Juan Ignacio Lamata ( El Corte Inglés), Lidón Safont (Telefónica), Elena Díaz Latorre (Allfunds Bank), Elisenda Pareja (Novartis Pharmaceutical), Ana Bayó, (Laboratorios Menarini), Claudia Madrid (Axactor), Ignacio García-Miguel (Delaviuda), Juan Ignacio Canosa (AstraZeneca), Ingrid Matos (QGMI), Alejandra Fernández (Vertex Pharmaceuticals) or Sonia Alonso (Leroy Merlin Spain).
Event website: https://diacomplianceofficer.com/programa/